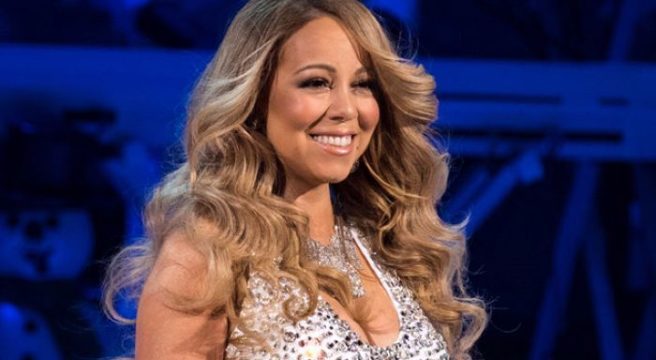 Queen of Christmas Mariah Carey is making a new song AND a movie
Mariah Carey is the indisputable queen of Christmas, with her iconic All I Want For Christmas song dominating the charts every year.
The pop sensation revealed earlier this year that her classic tune was being converted into a movie, and now Mariah has shared that another movie is in the works.
The Star is set to be a complete Christmas Classic, telling the story of the first every Christmas through the animated eyes of the animals involved.
Very excited to share a tease for the new movie #TheStarMovie which will be out in theaters in time for Christmas! #NewSong #TheStar pic.twitter.com/uRhGKugC8k

— Mariah Carey (@MariahCarey) July 26, 2017
Mariah took to Twitter to leak the trailer, and told fans that she was excited for them to see it this holiday season.
She also hinted that she would be singing a new song for the film.
The trailer revealed that both Opera and Kelly Clarkson would also be featuring in the upcoming flick.
Get the 1st look at the brand new film, @MariahCarey's All I Want For Christmas Is You, based on her Christmas classic song! #AllIWantMovie pic.twitter.com/8uHAW0HY5F

— All I Want Movie (@AllIWantMovie) March 21, 2017
It's definitely too early to be excited for Xmas, but with two new cosy films to look forward to, we're kind of hankering for fairy lights and eggnog.
Until then, we'll be following Mariah in the hopes of getting a sneak preview of her new song…