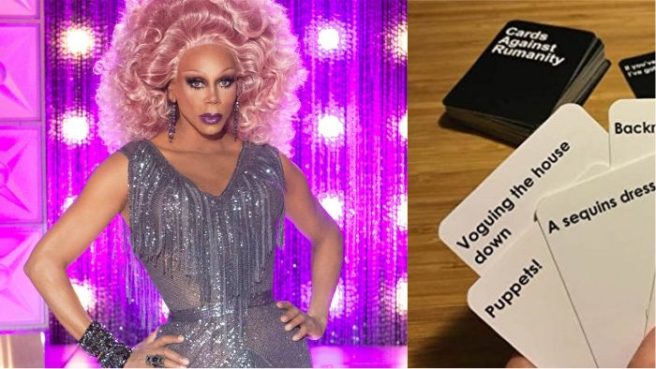 RuPaul's Drag Race-themed Cards Against Humanity are now a thing
Queens, listen up! Pre-drinks are about to get a lot more interesting as two of the most outrageous elements of popular culture combine to make the ultimate party game.
Cards Against Humanity is no stranger to the odd unofficial spin-off. From Harry Potter to Disney the bad-mannered card game has undergone a few makeovers over the past few years – though we think this latest one might just be our favourite yet.
Introducing Cards Against Rumanity.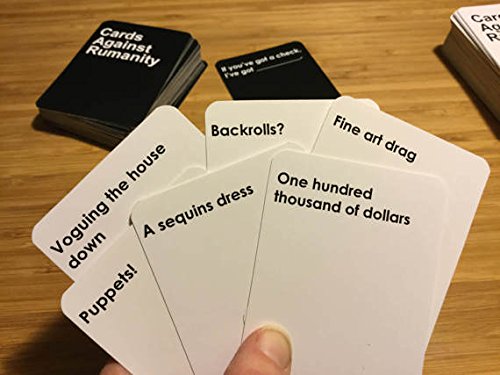 And yes, that is a RuPaul's Drag Race version of the beloved game.
The cards feature various words and phrases used throughout the series such as 'Backrolls?', 'Fine art drag', 'A sequins dress', 'Voguing the house down', 'Puppets', and 'One hundred thousand dollars' – so we can only imagine all the hilarious combinations just waiting to be had.
A set costs $29.99 (€24.79), and are available on amazon. However, as they don't currently ship to Ireland, you might have a hard time getting your hands on them.
But never fear. There is an alternative.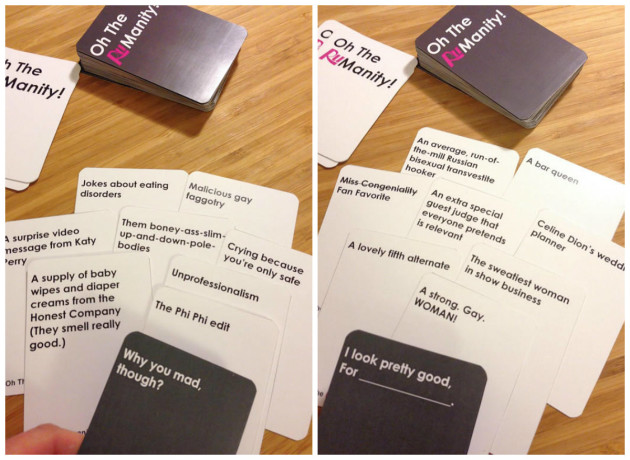 A similar, and much more affordable, set is available on Etsy for just £4.50 (approx €5.11).
This option allows you to download a digital PDF version of the cards and print them out at your leisure.
And while that might sound like a lot of effort – we can guarantee it'll all be worth it in the end!