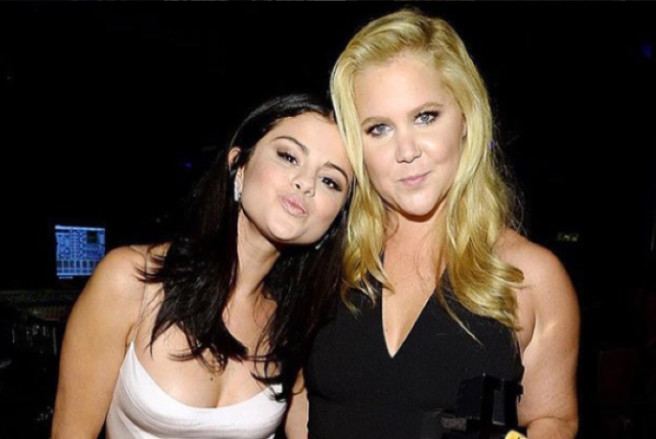 Pregnant Amy Schumer forced to cancel show after hospitalisation
We are sending all those good vibes to Amy Schumer this morning.
The pregnant momma bear apologised to fans in Texas as she was forced to reschedule a show due to illness.
Taking to Instagram, Amy uploaded a picture of herself in a hospital bed.
In the post, the 37-year-old revealed that she was suffering from hyperemesis, but thankfully, she assured everyone that both the baby and herself were okay.
The symptoms of hyperemesis are extreme levels of nausea and vomiting – it's b*tch of an illness.
Pregnant women will be admitted to hospital due to the dehydration and malnutrition that hyperemesis can cause.
In the caption, Amy began with an apology: "Texas I am so deeply sorry. I have been really looking forward to these shows. I have to reschedule. I am in the hospital. I'm fine. Baby's fine but everyone who says the second trimester is better is not telling the full story."
The comedian continued by revealing she has never been "more ill this trimester."
"I have hyperemesis and it blows. Very lucky to be pregnant but this is some bulls*hit! Sending so much love to the doctors and nurses taking great care of me and Tati!"
"They are cool as hell! And Texas I am really really sorry and I'll be out there as soon as I'm better," she added.
Royal babe, Kate Middleton can relate to Amy, as she also suffered from the illness during her pregnancies.
We are wishing Amy a speedy recovery and hope she'll be back to her hilarious self soon.