People are buying FAKE nipples to emulate that cold AF nip look
The likes of Kendall Jenner and Rihanna have been paving the way to make freeing the nipple a fashion trend.
However, this particular trend requires the environmental elements to be just right, and going coat-less in Ireland for the sake of some prominent nips just doesn't seem worth it.
Now, one company has sprung up which sells fake, stick on nipples which mimic the chilly, hard nipple look while keeping your actual bosoms under wraps and at optimum temperature.
The stick-on nips come in two versions, "Cold" and "Freezing," to suit how nippily you're feeling that day.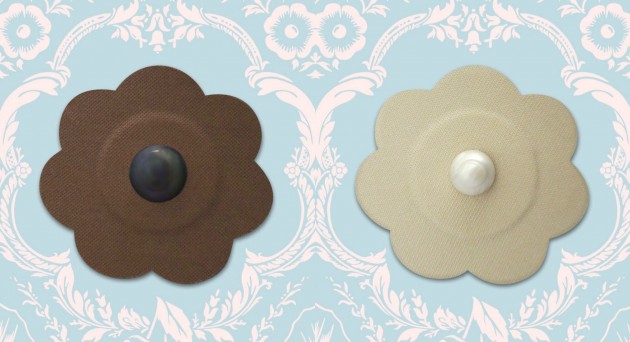 Just Nips in Freezing and Cold, €9.42.
Just Nips, the entrepreneurial brand behind the faux nipples, isn't just answering to the new-found demand for a comfortable way to show some nip.
There is also a good cause behind the odd but innovative little product.
"You're touching your breasts anyway when you put Just Nips on, so I want to spread Breast Cancer awareness and teach women how to examine themselves safely and properly while they're at it," founder Molly Borman told Refinery29.
With the increased popularity of nipple piercing and going braless, these pearl-encrusted pastries are one way to get the look.
Kendall Jenner has previously described the freeing feeling of semi-exposing the nipple in an act of confidence and bodily expression.
"I love my tits being out. It's like one of my things, I guess," she previously told W Magazine.
Feature image: Just Nips
Oh, and while we have you; don't forget to have your say in the inaugural SHEmazing Awards this May! It's time to vote, and you can do it right here!