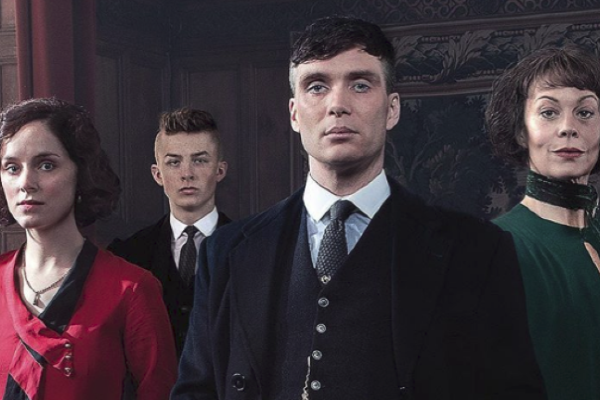 Peaky Blinders creator confirms show's return for seasons 6 and maybe 7
While we're still waiting for the fifth series of Peaky Blinders to air in 2019, the show's creator Steven Knight has confirmed its bright future.
Speaking about possible seasons to come, Steven told the Birmingham Press Club, "We are definitely doing six and we will probably do seven."
Cillian Murphy, who stars as the troubled Tommy Shelby, and his fellow cast mates are apparently onboard with the plans.
"We've talked to Cillian Murphy and he's all for it, and the rest of the principal cast are in for it," he said.
We are utterly THRILLED tbh. We've got our flat caps on and our spots on the couch reserved.
As well, Steven spoke about some exciting developments regarding a dance adaptation of the programme. Nope, we're not kidding!
The English screenwriter revealed that he has been approached by the celebrated Rambert Dance Company.
"I had a meeting with Ballet Rambert who want to do Peaky Blinders – The Ballet. I'm saying 'why not?'" Steven said.
"I wasn't supposed to say anything about it, but I don't mind talking about things."
We have to admit, the Shelby crime family doesn't necessarily scream 'ballet' to us, but admittedly some of the oddest pairings are also some of the best! Sweet and salty foods, Bert and Ernie on Sesame Street, the list goes on and on.
And, now, we binge-watch until 2019!