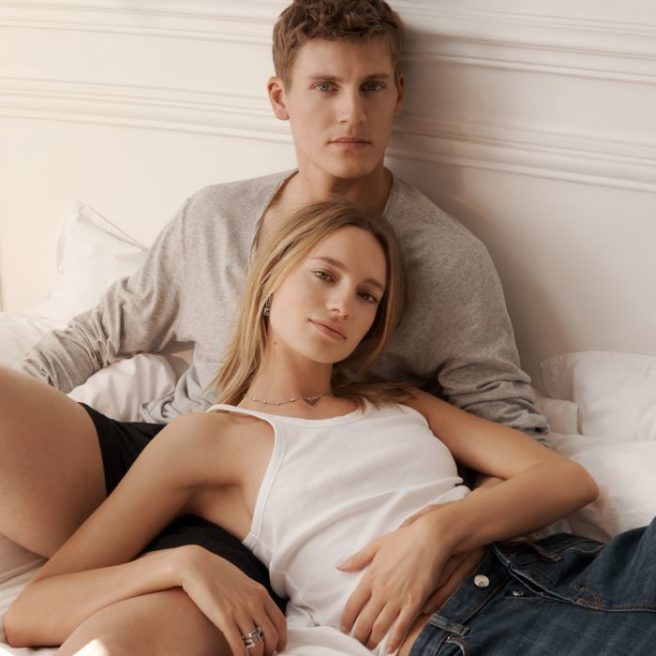 Paris-born brand Zadig&Voltaire launch fragrances in Ireland
From Paris to Dublin, the beloved French Fashion House Zadig&Voltaire grace the Emerald Isle with their sensational array of fragrances, with the latest launch This Is! Him Undressed and This Is! Her Undressed taking centre stage.
Two companion fragrances, This Is! Undressed, offers an updated take on their iconic This Is! Him and This Is! Her fragrances. Unravelling the true spirit of rebellion, the brand's enchanting scents, which encapsulate the essence of chic sophistication, are now available to enthusiasts across the country in a variety of stockists and online.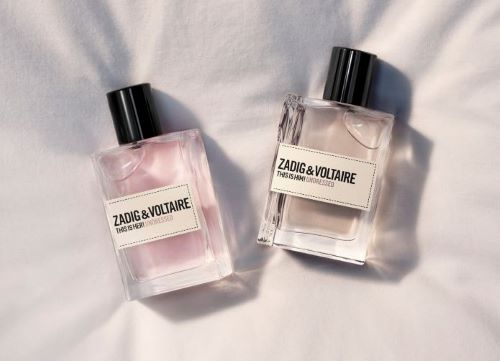 Olfactory thrill at its purest, Undressed is best described as a whirlwind romance stripped to the minimum – pure elixir and bare skin. Two timeless scents featuring exceptional notes directly inspired by the electric pleasures of the flesh, This is Him! Undressed and This Is Her! Undressed compliment and respond to each other perfectly, stripping away pretence and revealing the essence of sensuality and vulnerability, designed to celebrate the raw, authentic beauty of their wearers.
This Is Her! Undressed Eau de Parfum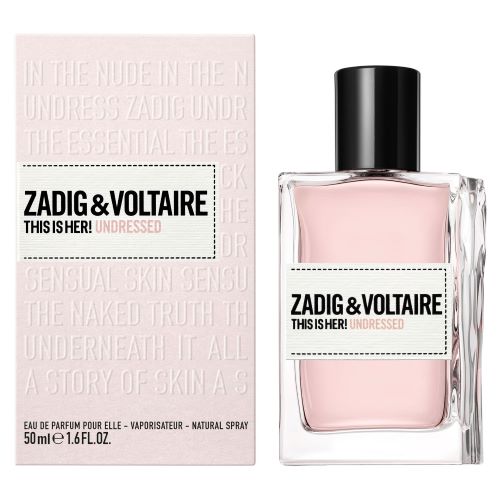 Spontaneous and Extraordinarily Sensual -A comforting fragrance that captures the scent of salty skin warmed up by the sun, a blissful moment outside perfectly measured like a shot of sunshine. Top notes of Orange Blossom and Ginger combine to radiate a blazing white light. From this highpoint, the enveloping notes of Ylang-Ylang take over and infuse warmth. Finally, sensual Musk and intense Sandalwood settle on the skin to round off this bare fragrance, capturing two bodies drawn to each other like magnets, unable to get their hands off each other all night long.
"This is Her! Undressed is an intimate, sensual, bare skin fragrance. An enveloping personal perfume for a real boost to the self-esteem. Permeating into the skin, its base notes lay bare the woman underneath: liberated, strong and willing to break the rules." Sidonie Lancesseur, creator of This is Her! Undressed.
This Is Him! Undressed Eau de Toilette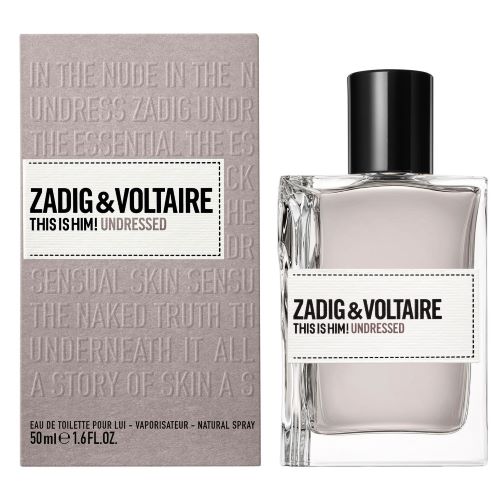 Confident and Fiercely Bold – An invigorating, electrifying fragrance that mimics the sensation of salty skin coming out of the sea. Grapefruit Extract opens the blend with an instant burst of sparkling freshness, heightened only by the spicy, Pink Pepper note that follows. Effervescent Orange Blossom then comes to the fore, its pure, natural echo revealing the sensuality of Amber, smouldering at the heart of this heady, salty blend. carnal Musk Notes and intense Sandalwood combine for a smooth, rounded-off finish.
"This is Him! Undressed is a hedonistic fragrance for those who love the scent of bare skin, for those willing to assert their presence with its woody, amber trail. But it is also a fragrance for those looking for new sensations, who will particularly enjoy its take on salty skin. The mineral notes are accentuated by the addition of oakmoss, an ingredient for discerning perfume aficionados." Nathalie Lorson, creator of This is Him! Undressed.

Pricing and Stockists:
This Is Her! Undressed Eau de Parfum RRP
30ml – €66.00 / £57.00
50ml – €90.00 / £78.00
100 ml – €117.00 / £102.00
This Is Him! Undressed Eau de Toilette – RRP
50ml – €75.00 / £65.00
100 ml – €103.00 / £90.00
This Is Him! Undressed and This Is Her! Undressed are available in stockists nationwide, including online via www.beautyfeatures.ie and www.millies.ie alongside the complete olfactory closet Of Zadig&Voltaire.