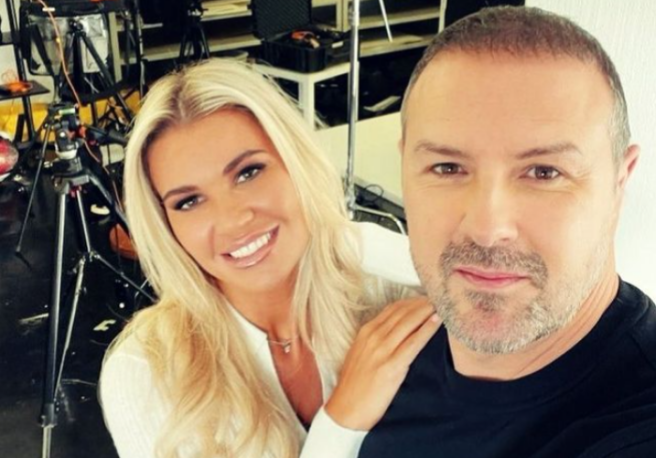 Paddy McGuinness shares supportive tribute for ex-wife Christine
Paddy McGuinness has shared a supportive message for his ex-wife Christine, revealing he is proud of her.
The tribute comes after Christine's new BBC documentary Unmasking My Autism was aired last night. The show follows Christine's life after she was diagnosed with autism as an adult, and sheds light on how autism affects women.
It is a follow-up programme after Paddy and Christine were filming a documentary based on raising their three children, nine-year-old twins Penelope and Leo, and six-year-old Felicity, who have autism too. At the end of that documentary Christine was also diagnosed.
Paddy took to Instagram to share a photo of Christine with women from the documentary to his 2M followers.
The 49-year-old captioned the post, "Very proud of Christine for making this new documentary highlighting Autism, particularly in women".
"It'll be a massive help to our daughters in years to come along with our little lad", the former Take Me Out host added.
Christine and Paddy's marriage came to an end during the summer of 2022. Following their split, Christine opened up about what happened.
"No one gets married and expects it to end. It's been heartbreaking at times, but it's been a while now…We've dealt with the hardest bits in private, which I'm glad about".
"But unfortunately that's over now and we're just going to carry on and be the best parents we can be".
Paddy wasn't the only person sharing support for Christine online as after the documentary aired, she was inundated with messages of support from her fans.
Many fans of the 34-year-old headed to the comments on her recent post about the programme to share their support with her.
"Thank you so much for giving us autistic women and girls a voice", wrote one fan.
A second fan penned, "Great documentary! Very much needed. We can only continue to try and educate people and push research. Christine, you're an amazing woman, keep being you!".
"This was an incredible programme. You have helped so many more people understand themselves and perhaps their kids. Life changing work! Thank you", added a third.