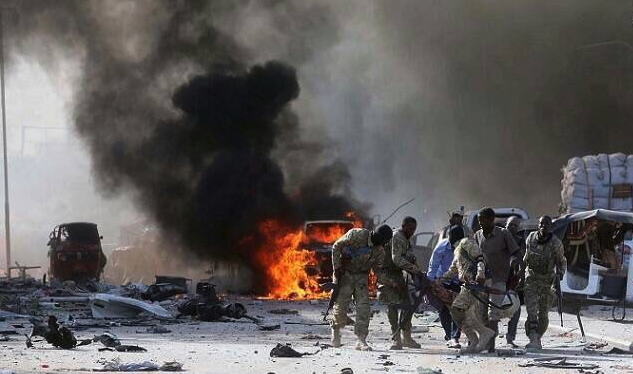 Over 200 dead and countless injured following Somalian attack
231 people have died and a further 275 are said to be injured after a truck bomb exploded in Somalia's capital, Mogadishu.
In what is understood to be the deadliest attack ever witnessed in the African nation, a bomb detonated outside the Safari Hotel at the K5 intersection – an area home to government buildings as well as a number of restaurants and kiosks.
218 confirmed dead, 290 confirmed injured by #Mogadishu hospitals. My condolences, so much sadness. Pole Somalia . #PrayForMogadishu. pic.twitter.com/lOwYIGYje2

— #AdamMainaTravels (@AdamMaina_) October 15, 2017
According to reports, a separate blast struck the Medina district just two hours later.
Officials fear the death toll will continue to rise, with many civilians and volunteers still missing.
#MogadishuTruckBomb now the single deadliest explosion ever in Somalia; death toll over 220. Turkey sends air ambulance to ferry the wounded pic.twitter.com/4AYGzi7PdA

— Ahmed Mohamed (@Asmali77) October 15, 2017
President Mohamed Abdullahi Mohamed has declared three days of mourning and is urging people to donate blood for the wounded victims. "I am appealing all Somali people to come forward and donate," he said.
Somalia's government blamed the al-Qaida-linked al-Shabaab extremist group for the attack, though it has yet to claim the responsibility.
Feature Image: Twitter