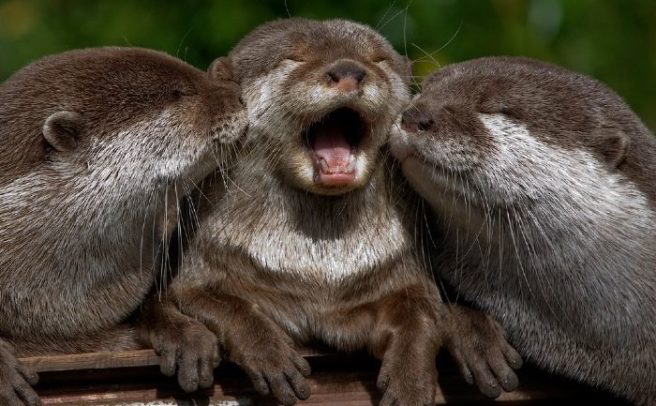 OK so, it is safe to say we need to acquire pet OTTER immediately
Puppies and kittens are old news ladies, because we all of a sudden NEED a pet otter in our lives.
We came to this conclusion after we spent at least 2 hours stalking the adorable Takechiyo on Instagram.
Takechiyo lives in Japan with his lucky owner, who posts fabulous pictures and videos on Instgram of him every day.
This adorable little fella has over 200,00 followers on his Insta account… which is mega-impressive when you consider the fact that he's an otter.
HOWEVER, we can totally understand his popularity, as he is the grooviest little guy ever.
Just look at his cheeky little grin!
The best part of this fantastic Instagram account are the videos of little Takechiyo eating, and the glorious munching sounds he makes.
CAN YOU COPE?
Takechiyo also really likes swimming, and those videos are just as wonderful as the eating ones.
Takechiyo is a guaranteed way to put a smile on your face, no matter how grumpy you may feel!
We want to steal him!