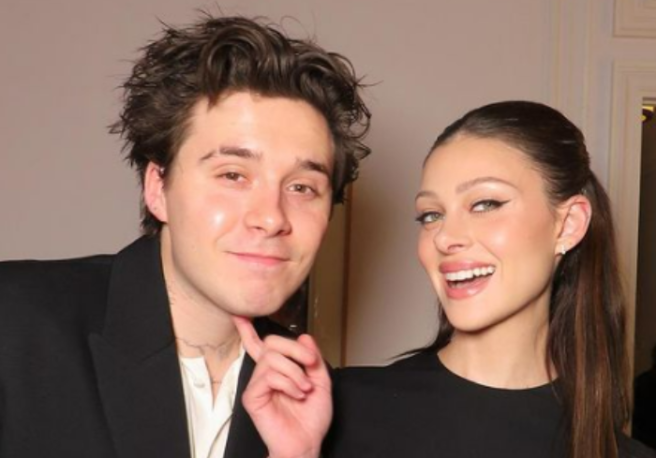 Nicola Peltz discusses having children with Brooklyn Beckham
Nicola Peltz has opened up about her plans to have children with her husband Brooklyn Beckham in the future.
The Bates Motel actress revealed she and Brooklyn are on slightly different pages when it comes to starting a family.
Speaking to Cosmopolitan, Nicola explained, "Yeah, we definitely want kids. We need a house first, especially because we have so many puppies".
"Brooklyn really wants kids now, but I want to do a few more things in my career first", the 28-year-old admitted.
Peltz also shared where they could see themselves raising children as they were living in Los Angeles together but Nicola is from New York and Brooklyn was born in London.
"Honestly, we've talked about [raising children in L.A] so much. And I think that we would want to definitely have a house here just because so much of our work is here".
"We did have a house in L.A. at one point, but we sold it because we were like, oh, we're going to go to Florida for a while. And then we're like, no, just kidding, we have to be in L.A. for work. It was so silly of us".
She continued, "And now we're saving up money to get our dream house. But we both honestly love New York so much. If our work were there, we'd be there in five seconds. We were looking at apartments".
24-year-old Brooklyn previously opened up about wanting to start a family very soon. "I could have had kids yesterday".
"Obviously it's my wife's body, but I've always wanted to have a bunch of kids around. That's something I really want to do".
Nicola and Brooklyn first met in 2019 and were dating for eight months before Beckham popped the big question. The pair went on to tie the knot in April of last year in a stunning ceremony on Nicola's family estate in Florida.