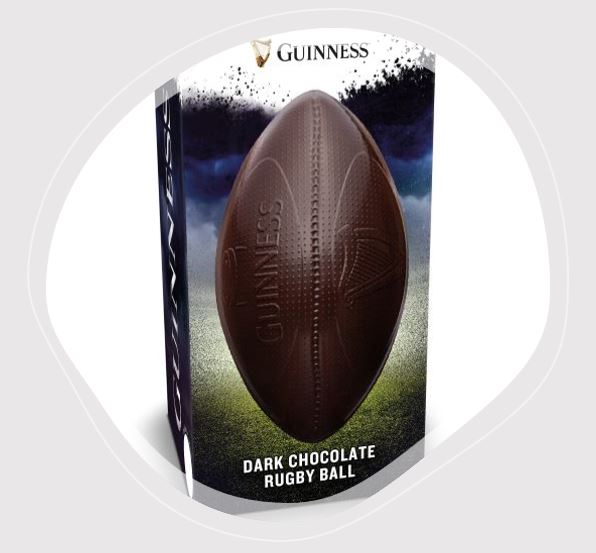 New Guinness Chocolate Rugby Ball set to be a 'grand slam' this month
Lir Chocolates has launched a delicious Guinness Chocolate Rugby Ball which is set to be a grand slam with chocolate and sports fans everywhere as Rugby World Cup fever sweeps the nation in September 2023. Hand-finished by Lir's talented chocolatiers in Navan, Co. Meath, this delicious dark chocolate creation is sure to score a try with your tastebuds!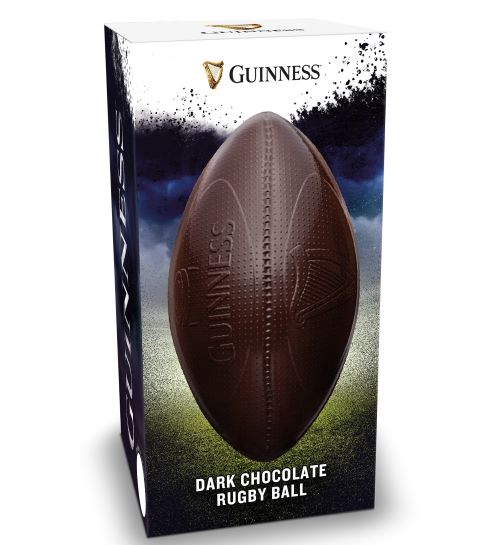 Each Guinness Chocolate Rugby Ball (€6) contains 64% cocoa solids and is embossed with the classic Guinness branding. For Guinness and rugby lovers, it's a match made in heaven!
The popular Guinness Chocolate range also includes Guinness Chocolate Truffles, Guinness Caramel Truffles, Guinness Chocolate Bars and the Mini Guinness Chocolate Pints, which prove particularly popular with both Irish and international audiences.
Helen Lynch, Brand Manager, Guinness Chocolates commented:
"At Lir Chocolates, we pride ourselves on using only the finest ingredients in our chocolates. Every component is carefully selected to ensure the highest quality and best taste. With the Guinness Chocolate Collection, we bring together two of our nation's favourite things: Guinness and chocolate. We're delighted with the reaction to the Guinness Chocolate Rugby Ball and hope that it adds an extra element of joy for our customers as they enjoy the upcoming Rugby World Cup!"
The Guinness Chocolate Rugby Ball is available from selected Supervalu and Carroll's Irish Gift stores nationwide. You can also shop online at www.lirchocolates.com.