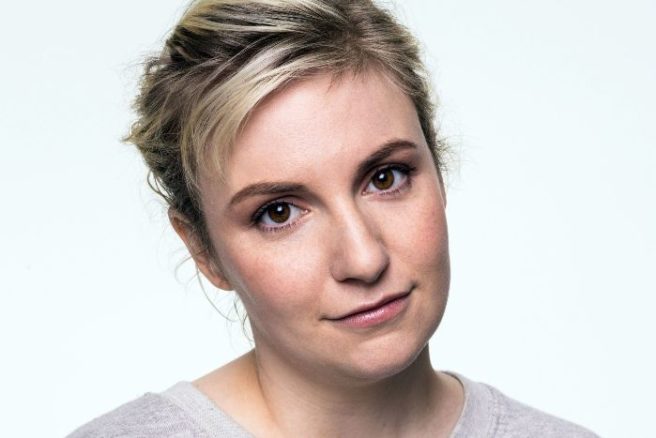 'My own strength': Lena Dunham marks one year since hysterectomy
Lena Dunham has always been candid abut her struggle with endometriosis and openly documented her journey.
The actor and writer took to Instagram to mark one year since undergoing a hysterectomy due to the severity of her condition.
She posted to photos side-by-side; one of her appearing downcast and the other of her smiling.
She wrote, ''What a difference a year makes…First photo was indeed a year ago today, on the first night after my hysterectomy for severe endometriosis.''
She continued, ''I was smiling but my eyes say it all: full of anxiety and grief that I couldn't locate through the layers of pain meds and benzos. The second pic was taken tonight, happy joyous and (substance) free.''
The 32-year-old had been battling endometriosis for more than a decade hen she made the heart-wrenching decision to have her uterus removed at the age of 31.
She penned an essay for Vogue explaining why, and also acknowledging that she did always wnt to have children, but knew there was something wrong.
She writes, ''I check myself into the hospital and announce I am not leaving until they stop this pain or take my uterus. Sometimes it takes a while for the reality of infertility to set in, the rage.''
However she is celebrating how much stronger she is one year on from surgery.
Amazing. Thank you dearly for sharing your experience with such honesty

— Amy (@amy_9952) November 15, 2018
She writes that, ''I've found it in my own strength, because who knew. And I don't mean strength as in powering through. I mean strength as in vulnerability, feeling it all, taking it as it comes and dancing even with a hospital grade pad in my underwear.''
''I surprised myself. I bet you can surprise yourself too.''
Her fans were full of support for her, writing, ''Your vulnerability is inspiring. We love you.''
Another said, ''You wear your soul in the words written. I so admire you.''
Keep doing what you're doing Lena – you are a true inspiration to so many women everywhere.