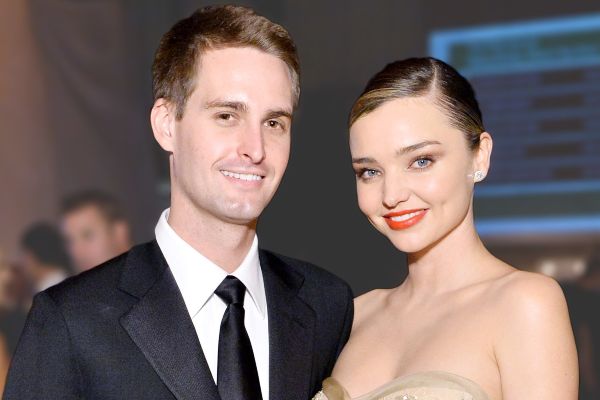 Miranda Kerr and Evan Spiegel just welcomed their first child together
Congratulations are in order! Supermodel Miranda Kerr and Snapchat CEO Evan Spiegel have welcomed their first child together.
"Words cannot explain how happy we are to welcome our beautiful son into our family. Miranda is doing well and Flynn is excited to be a big brother. Thank you for the kind words and wishes during this very special time," they told People.
And they choose an adorable name for their newest family member: Hart Kerr Spiegel, who was reportedly born at 11.53pm.
The couple first announced their pregnancy in November last year, saying that they "are looking forward to welcoming the newest member of their family."
Baby Hart joins 7-year-old Flynn, Kerr's son with Orlando Bloom.
Kerr previously opened up about how she and ex-husband Orlando Bloom manage co-parenting since their split in October 2013, saying that they remained on good terms for the betterment of Flynn.
"Orlando and I are still really close so Flynn will be with his dad for a couple of days, then when I come back, he'll be with me so that his dad can travel. He's always either with his dad or with me."
Speaking about her relationship with Orlando in a previous interview, the model said: "We both love and care about each other and genuinely want each other to be happy… we do everything to make sure our relationship is harmonious."
Spiegel and Kerr married in May of last year in a beautiful ceremony at their Californian home after they began dating in 2015.