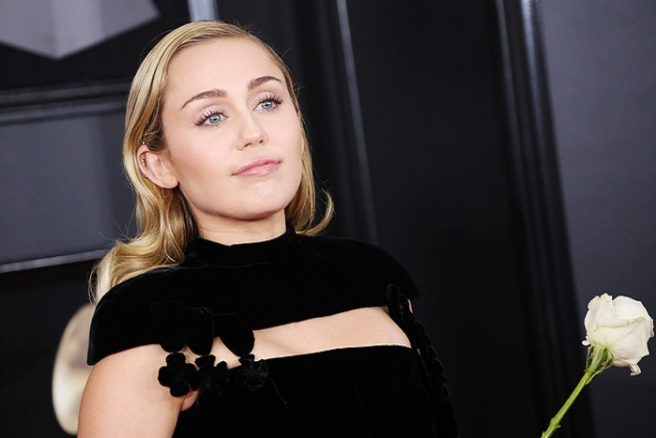 Miley Cyrus left 'devastated' after losing home to wildfire
Miley Cyrus has been left 'devastated' at the loss of her beloved Malibu home to the California wildfires, it has been reported.
The wildfires have destroyed thousands of homes across the west coast of America, ravaging land and leaving 230 people missing and a death toll of 31 so far.
In a series of tweets on Sunday night, the 25-year-old pop star confirmed the news of her home's destruction, and has stated her gratitude for the survival of her pets and 'love of my life', Liam Hemsworth.
Completely devestated by the fires affecting my community. I am one of the lucky ones. My animals and LOVE OF MY LIFE made it out safely & that's all that matters right now. My house no longer stands but the memories shared with family & friends stand strong. I am grateful for

— Miley Ray Cyrus (@MileyCyrus) November 12, 2018
Her pets were safely removed from the premises, and the singer called for fans to donate to the emergency services to prevent any further damage at all costs, especially loss of life.
She took the time to thank those who are supporting the relief efforts:
"Sending so much love and gratitude to the firefighters and LA country Sheriff's department! If you are interested in getting involved see next tweet…. Donate $ , Time , Supplies I love you more than ever , Miley."
Other celebrities whose homes have been affected include Gerard Butler, Simon Cowell, Kim Kardashian West, Lady Gaga, Robin Thicke and Neil Young.
Actor Gerard Butler shared footage of the wreckage surrounding his home on social media, saying it was a "heartbreaking time" for Californians.
Caitlyn Jenner revealed to fans that the fire came within metres of her home.
"It was devastating out here in Malibu," she told Instagram followers. "You can see the hills are totally scorched. We're very, very lucky."
The fires have burned collectively over more than 6500 square kilometres, the rough equivalent to half the size of Sydney.
US President Donald Trump has blamed the horrific wildfires which engulfed the state on "gross mismanagement".
With proper Forest Management, we can stop the devastation constantly going on in California. Get Smart!

— Donald J. Trump (@realDonaldTrump) November 11, 2018
The estimated amount of people who have been forced to flee their homes is roughly 300,000.
To give assistance to the emergency services, donate to the Red Cross, The CCF Wildfire Relief Fund, Humane Society of Ventura County, Baby2Baby or the Los Angeles Fire Department Foundation
Feature image: ew.com