Fashion royalty? Meghan Markle to grace the cover of British Vogue
The Duchess of Sussex is set to follow in the footsteps of Princess Diana and The Duchess of Cambridge by featuring on the cover of one of the most famous magazines.
Rumour has it British Vogue are eager for the mum-to-be to feature on the cover of their magazine and we are hoping the former Suits star says yes to their proposal.
Speaking of their desire to work with Meghan, Editor in Chief Edward Enninful told Express that the younger royals are paving the way for new traditions.
He gushed about how Meghan has breathed new life into the Royal Family: "I am so into the young royals. Meghan is an example of how far we've all come."
Meghan won't be the first royal to feature on the cover of the magazine. The late Princess Diana featured on the cover of the publication numerous times in 1981, 1991, 1994 and 1997.
The Duchess of Cambridge graced the cover of the 100th-anniversary issue of British Vogue so we are sure Meghan won't pass up this opportunity.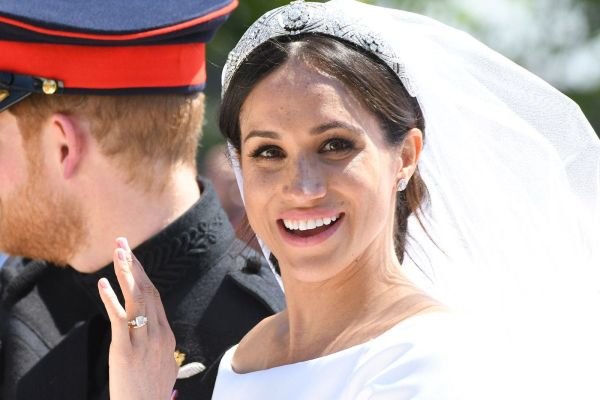 Enniful even teased a joint cover with both Meghan and Kate. "They are different, it's all fun and games. I'd love them both to be on the cover of Vogue," he said.
The most recent royals to feature in the publication were Princess Eugenie and her sister Princess Beatrice. The sisters featured in the magazine last year so there's no doubt the Royals are huge fans of British Vogue.
We are sure Meghan's cover would be nothing but stunning, but there's no doubt it'll be completely unique to Kate's and we certainly cannot wait to see how it turns out.