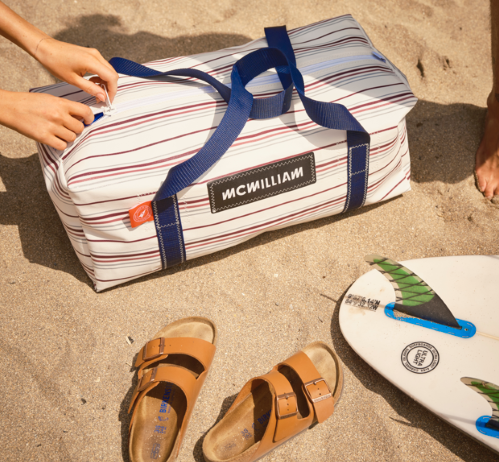 McWilliam Bags expands bag collection with launch of new Retro Range
The McWilliam bags collection is expanding this summer with the launch of the brand's new Retro Range. Taking inspiration from decades gone by, the Retro Range celebrates the history of the original holdall design and comprises of timeless designs that are made to last seasons. Born as a sailing bag brand and packed with half a century worth of craft, the original McWilliam holdall can withstand the most challenging of conditions – on land or at sea!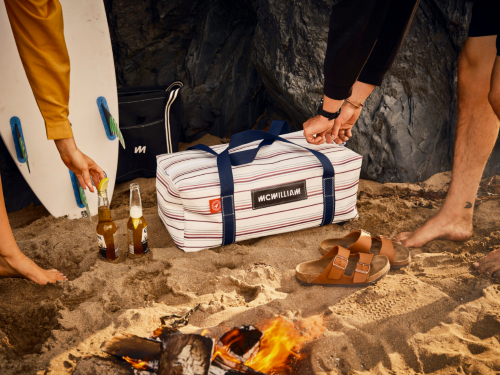 By reimaging classic and previously loved designs, the new Retro Range was born. Available in three different styles, the new collection is a spin on the originals made across three different decades; the 70's, the 80's, and the 90's. Each decade is represented by a holdall in a particular colourway that is available in size small, medium, or large. The new colourways offer a fresh, modern take on the earliest McWilliam designs to showcase the most popular styles during each decade and breathe new life into them.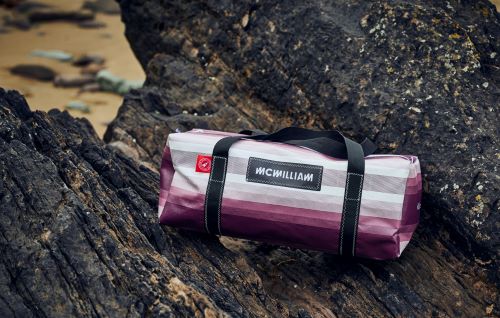 The Retro Range includes the blue 70's holdall that can be customised with a red, pink, navy, or black handle, the purple 80's holdall with a navy or black handle, and the thin striped 90's holdall with a navy handle. There is also the option to further personalise each bag with embroidery to cater to every taste and need.
Speaking about the new collection, COO Claire Morgan said, "Our bags are truly a bag for life, and we repeatedly see bags that are over 40 years old appear back in the loft to have a zip replaced or a bit of stitching reinforced. To celebrate these original designs, we decided to unveil the Retro Range to give the styles a second go and ensure the next generation have access to the hardest wearing and most durable style of bags."
Handmade in a loft in Crosshaven Co. Cork, since 1971, McWilliam bags are renowned for their practical design and incredible durability. Sailors have relied on their sails for crossing oceans for many years, so it is no surprise that many bags remain intact and in use after 30 years.
The new Retro Range is available now on mcwilliambags.com. Prices start from €70.