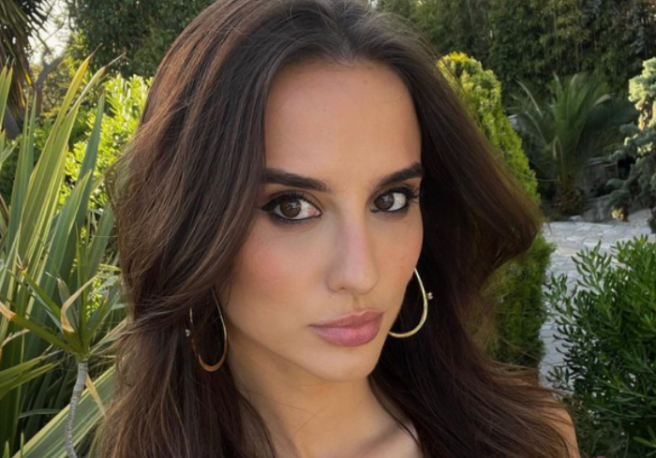 Made in Chelsea's Lucy Watson opens up about preparing to be a mum
Lucy Watson has been sharing an insight into her preparations to become a mum for the first time.
The former Made In Chelsea star announced that she is expecting her first child with her husband James Dunmore in September, and the couple revealed they're having a boy last month.
As her due date nears closer, Lucy has opened up about her birth plan and has admitted she's 'terrified' by the thoughts of labour.
While answering a Q&A on her Instagram Stories from some of her 1.1M followers, the 32-year-old was asked, 'Have you thought about your birth plan?', by one fan.
Lucy replied, "I have not. I don't think I will be making a plan. We have decided to go the private route, consultant led. This wasn't an easy decision for us as it is costly".
"Of course I would love to have a natural birth, but I'm really open minded to whatever feels best for me and baby when the time comes (terrifying)".
Lucy was then questioned about whether or not she's 'nervous about giving birth', to which she responded, "Yes!! The bigger he grows the more excited I get, but there's always that voice in the back of my head 'he's gonna have to come out of there at some point' and it does terrify me".
"So I try not to think about it too much ha", she added honestly.
The former reality TV star also spoke about 'family boundaries' she will have once her little one arrives.
She explained, "I have yet to share boundaries but it's safe to say there will be a list. Watching my sister take care of Jude has taught me a lot & I'm very protective by nature".
"Keeping baby safe when he's finally here is going to be of upmost importance to me, so there will be some rules as to what I'm okay with and what I'm not okay with".
Lucy continued, "They're so fragile when they're first born it's actually kind of scary and I don't see the point in taking risks to please others. I used to think women who did this were so overbearing but looks like I'm gonna become one of them".