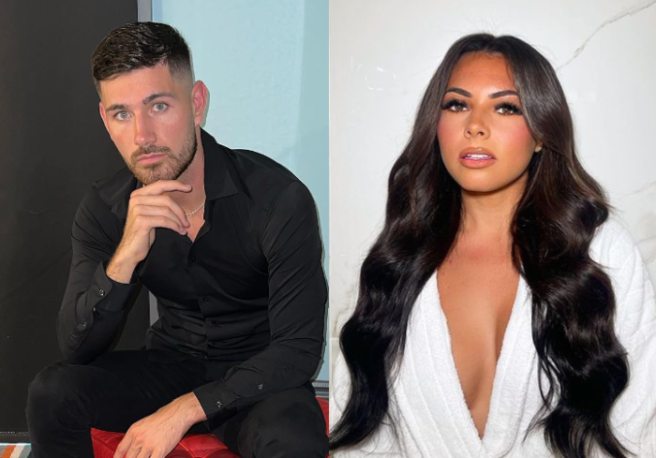 Love Island's Scott opens up about split from ex Paige Thorne
Scott van-der-Sluis has been spilling the goss on his history with a fellow Love Island alum!
During Scott's stint on the ITV dating show this summer, 2022 contestant Paige Thorne admitted that she had previously dated him as a "talking stage for three months".
Now, fresh from his recent appearance on Love Island USA, Scott has opened up and revealed all about his connection with Paige.
Earlier this week, the footballer appeared on Vicky Pattison's The Secret To podcast, and confirmed that he once dated the Welsh paramedic.
"I think it was during lockdown," the 22-year-old recalled, before explaining how he went to visit a friend in Wales in 2020, and ended up staying with him during the Covid pandemic.
"Paige was with a guy and she'd just split up with him. I sat in the car with one of my mates and he said, 'Did you know that Paige Thorne's single?' He showed me the account and I said, 'I liked a bit of that,'" Scott teased.
"I followed her, she followed me back – I think I was 19 at the time – I liked three of her photos, she liked three of mine back and then I messaged her and, yeah, we met up and we were seeing [each other] for like three months," he continued.
"It was lockdown, so we couldn't go on any dates, we couldn't really do anything – we went on walks. We did do little cute things, but there wasn't too much we could do," he added.
Regarding the reason behind their breakup, Scott confessed: "To be fair, we probably would've ended up together if I didn't move back [home]. I was only down there visiting a mate. It was all a matter of what could've been."
Finally, when asked if he would ever rekindle with the fellow Love Island star, Scott teased: "We'll see. We still get along really well. We're still in contact. She's a lovely girl. You never know."