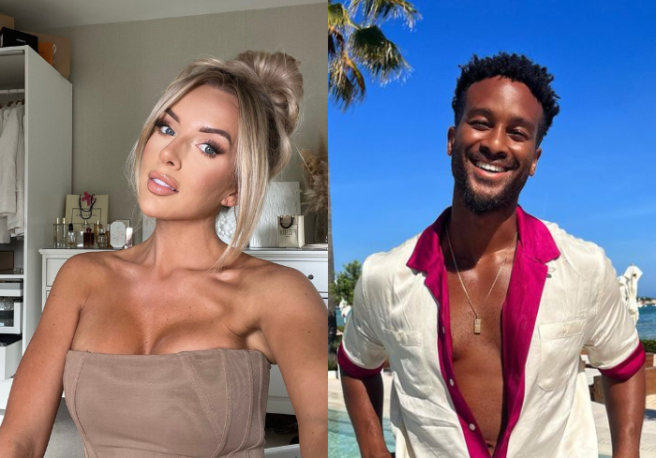 Love Island's Faye Winter details life after Teddy Soares breakup
Faye Winter has opened up about life after her split from Teddy Soares.
The former Love Island stars fell into a romance on the show during the summer of 2021, and finished their series in third place.
The pair continued their relationship outside of the villa, but in February of this year, Faye announced that the pair were no longer dating.
Earlier this month, Teddy confirmed that he has recently started a relationship with someone new, and that "romance is in the air" for him.
Following on from the 28-year-old's admission, Faye has now chosen to reveal how she is finding single life, and if she has any plans to date any time soon.
Last night, the reality star took to her Instagram account and asked her 1.2M followers to send questions for a Q&A.
When asked how she has been feeling recently, Faye replied: "I'm actually in the best place I've been all year."
"I think this year I've literally been trying to stay above water, keep my mouth shut and keep moving forward positively. If it's not been one thing it's another but I think when you see other things going on in the world it actually puts into perspective how small my issues are. I'm just wanting to finish this year in a happy head space," the 28-year-old hoped.
Later on, Faye was then asked if she has been enjoying her time as a single woman, which led her to reveal if she wants to start dating again.
"Single life is what you make of it right? I really wanted to take me time, discover what I love, make time to focus (inbetween the carnage) and take time to heal," she explained.
"I have certainly done all those things and I'm still loving me time and I'm not in any rush to start dating. I don't need to force anything when I'm happy with where I am in life now," Faye concluded.