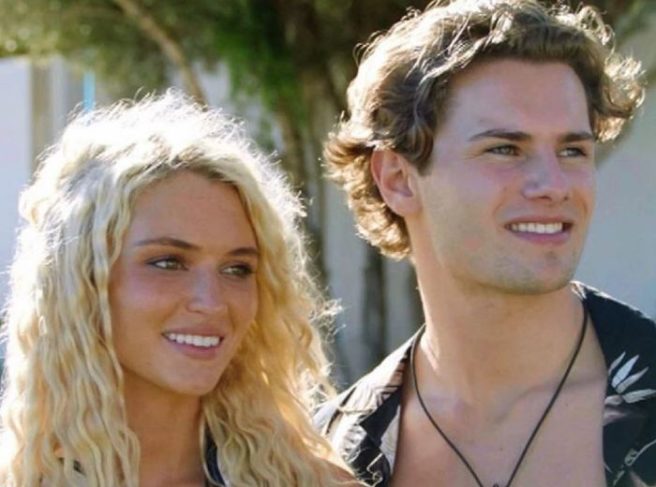 Love Island: Should Lucie stay in the villa or go and be with Joe?
Well, last nights votes were as expected – Joe and Elma's time in Love Island has come to an end.
While Anton once again single, Joe's departure leaves Lucie without the guys he's been coupled up with since pretty much day one.
While Joe's behaviour towards her has gotten a huge media backlash and he has been accused of being controlling and possessive, Lucie's reaction when he was booted off showed that she does have feelings for the lad.
Joe took Lucie to talk before he left the villa and he said that he would wait for her.
Lucie then said later, ''If it were me going, what would Joe do?''
He would go probably…but should she?
If Lucie is so cut up about Joe being dumped from the island, why doesn't she just fucking leave? #LoveIsland

— (@Omglorna_) June 19, 2019
Fans had varied opinions – some think that she should keep her options open while others want her and Joe to be together.
One said, ''Why does nobody do a @ItsRykard on #loveisland anymore?? If you're really into someone you'd go with em #Lucie #Joe.''
Lucie won't walk out the villa to Joe let's be honest. She'll consider it but then either try and split tommy and molly up or hook up with someone else. It's how the game works #Loveisland

— Zoë Allard (@tippy_toes86) June 19, 2019
I think Lucie should follow her heart – and if that's with Joe, then good for her.
But maybe someone will come in who doesn't mind her being friends with guys?
Just a thought…