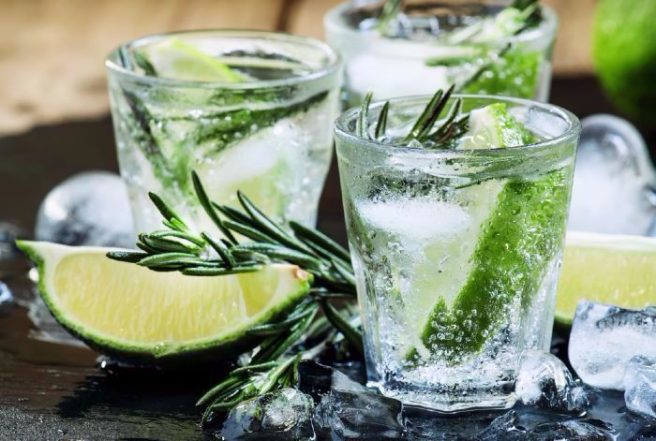 Love gin? Here are 4 gin festivals coming to Ireland this summer
Love gin?
Well apparently, so does the rest of the country, because there are a number of gin festivals being held on the Emerald Isle this summer.
Here's a low down of all the best ones we have found:
1. Irish Gin & Tonic Festival
The Irish Gin & Tonic Festival is returning to Ireland this summer.
Running from June 25 to July 1, the nationwide celebration of some of Ireland's best gin is back.
Any licensed bar, restaurant or hotel in Ireland can get involved by showcasing one of the many festival Irish gins served with a tonic of their choice for the week of the festival, and registration for the festival is free, so encourage your favourite bar to get involved.
2. Ginfusion
Ginfusion is coming to Dublin, and will be residing at the Bernard Shaw.
Celebrating and showcasing a host of different ways to enjoy the versatile beverage, the event will run across four days and nights on the June bank holiday weekend.
And best of all? Admission is FREE.
3. The Burren Slow Food Festival
So we all love gin, but we also have a penchant for cheese, and this festival brings the two together.
Taking place on May 12 to May 14, the festival promises to bring together food producers, chefs and writers for a weekend of talks, demonstrations and workshops.
@cloonconra We really hope you can make it to @slowfoodclare festival on the 13 & 14th May.We will show you a great time !

— St Tola Goat Cheese (@StTolaCheese) April 19, 2017
4. Ranelagh Gin Fest
If you have a hankering for gin ASAP and can't wait until summer, then the Ranelagh Gin Fest, on April 28 to May 1 could be for you.
As well as being located in one of Dublin's most pleasant areas, the G&Ts at this festival are far from overpriced, at a very reasonable €6.00.
Hosted by The Hill pub, there are a number of delicious concoctions to try.
See you all there, G&T in (each) hand.