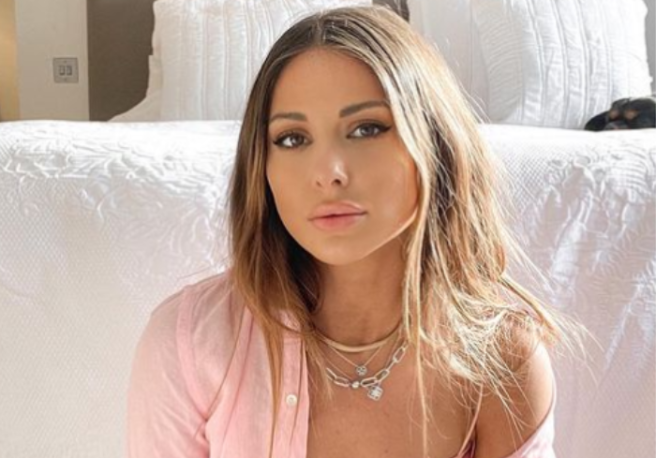 Louise Thompson misses holiday due to hospital stay
Louise Thomson unfortunately must postpone her holiday as she is readmitted to hospital.
The former Made in Chelsea star shared that she was back in hospital yesterday and revealed that she is still there this morning, meaning she can't travel to St.Lucia for a family holiday.
Sharing a snap of herself in bed wearing a hospital gown to her 1.4M Instagram followers, the 32-year-old wrote, "We were supposed to be flying to St Lucia this morning. I'm upset that we aren't able to go because I really needed some sun + sea".
"But at the same time I am SO grateful that this all happened on English soil because I have no idea what the outcome would have been abroad".
Posting about her admission to hospital yesterday, Louise revealed, "I've been quiet on here recently because I had a bit of an unexpected situation again. Don't really know what to say right now except for a huge thanks to everyone that's kept the old ticker ticking".
"I feel like I've very much used up my quota of NHS services at this point. Eeek. I can't help but feel a bit guilty about all".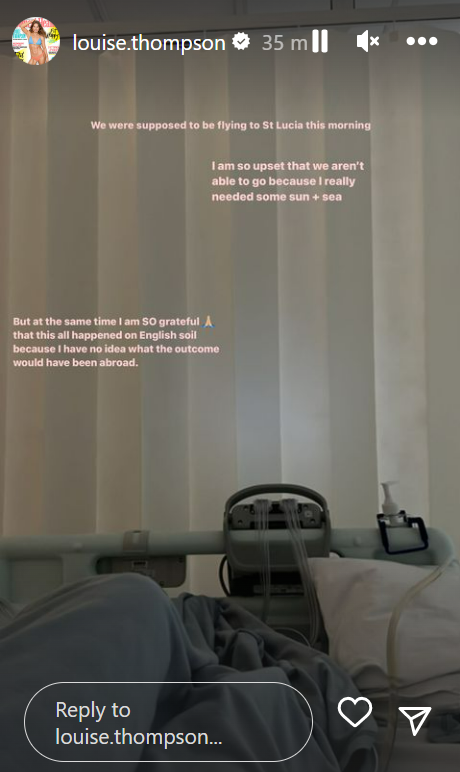 The mum-of-one added, "I guess the only message for today is taking nothing for granted. and without sounding too dramatic, tell everyone that you love them RIGHT NOW".
The health update comes just weeks after the former reality TV star told her online followers that she had been diagnosed with drug-induced lupus, which left her with "really intolerable joint pain".
Since welcoming her son, Leo, into the world with her partner Ryan Libbey in November 2021, Louise has been very vocal about her traumatic labour which resulted in her staying in intensive care for a month, and being diagnosed with crippling anxiety, postnatal depression and complex PTSD.
Wishing Louise a speedy recovery!