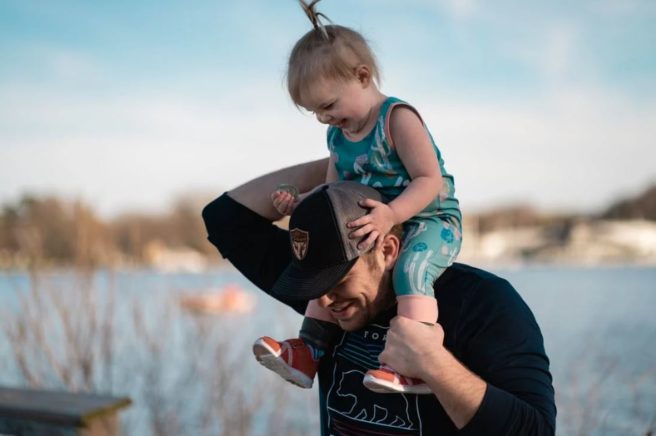 Looking for a top Father's Day gift?
Father's Day began in the US way back in the early 20th century. It was inaugurated to complement Mother's Day and celebrates the importance of fatherhood. The day was founded in Washington in 1910 and was the brainchild of Sonora Smart Dodd, born in Arkansas.
And still today, we celebrate Father's Day, bringing smiles to dads far and wide with a nod to all the love, sacrifice, and care he gives. And this year, we've got a really special selection of jewelry gifts to choose from. Here's the top choices.
Link Bracelet
These bracelets are all over the summer runways of 2022 and as a result, Links are popular once again, and they are here to stay. So, surprise your dad with a sterling silver diamond men's link bracelet, this Father's Day. The bracelet will look classy on his wrist and give him a sophisticated look.
Hexagonal Studs
Silver is also trending this summer. If your father loves studs, pick silver studs instead of a silver bracelet for him. A fine choice would be hexagonal sterling silver diamond men's stud earrings. If he is fond of geometrical jewelry, the pair could be the best gift for your dad. Geometry adds definition to one's look. And what better way than with these earrings.
Anchor Pendant Necklace
If the dad in your life is a fan of bold jewelry designs with a touch of poise and glamour – then choose a personal statement gift with this yellow gold over sterling silver black onyx dog tag anchor pendant necklace with diamond accents. The diamond-studded anchor sets a bold contrast against the black onyx backdrop. Plus, the anchor symbolises protection, strength, and steadfastness, the qualities that you appreciate in your dad.
Miracle Plated Ring
Miracle plating visually enhances the size and brilliance of stones in a jewelry piece. When you choose a small jewelry gift for your dad, choose one in miracle plating to make it pop. If your dad likes two-tone jewelry, give him a yellow gold over sterling silver diamond miracle plate men's ring this Father's Day. Choose a design in which thin gold lines highlight a broad silver shank containing a row of stones.
Ankh Cross Pendant Necklace
The Ankh is a hieroglyphic sign from Ancient Egypt and symbolizes the "Key of the Nile," or endless life. To represent that you want your dad to be blessed with long life, gift him a yellow gold over sterling silver diamond Ankh cross men's pendant necklace. It will be a symbolic Father's Day gift idea.
Cross necklaces are sported by a host of celebrities, including Johnny Depp, Harry Styles, Mark Wahlberg, and Christian Bale. Therefore, your gift will also be a fashionable choice.
Star Wars Pendant Necklace
Is your partner going to be a new dad? Then choose a unique first Father's Day gift for him. An example could be a Star Wars The Wookie men's pendant in silver and black rhodium. The pendant necklace is inspired by Chewbacca, and will channel your better half's inner Wookie. It could also portray the way he acts as a dedicated co-pilot in your life.
Diamond Solitaire Studs
If your dad prefers minimalistic diamond jewelry, then the ideal jewelry gift for him is a pair of white gold diamond solitaire stud earrings. They will sparkle with a subtle glow. Truly the perfect gift this Father's Day.
Shop for Father's Day jewelry from a leading diamond and gemstone jewelry website to find multiple choices of jewelry gifts for both men and women. Look for exquisite pieces in a variety of designs at competitive prices. Check whether the store is currently offering a Father's Day discount. Also, look for gifting deals under different budgets, easy returns, and free shipping to maximize your shopping benefits.