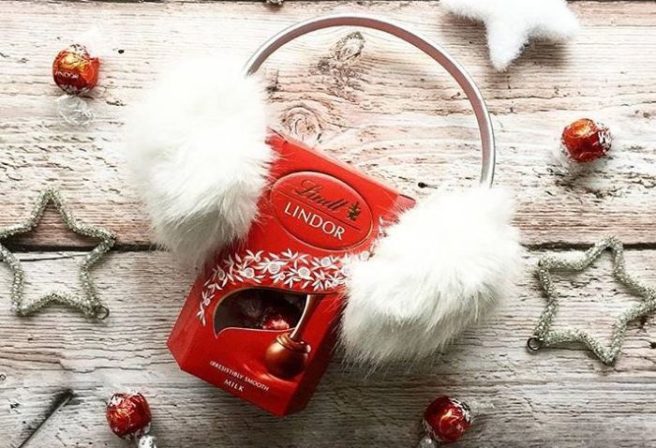 Lindt launched their Christmas range and it looks delicious
Christmas is the perfect time for showing loved ones that you care. Whether you are shopping for that special someone or finding stocking fillers for yourself, bring the magic home with the Lindt Christmas range. Expertly crafted by Lindt Master Chocolatiers with the finest tasting chocolate, there is happiness to be shared across the whole family this festive season.
The Lindt Teddy is a classic family favourite from the iconic Lindt Christmas range. Lovingly crafted with the finest chocolate from Lindt Master Chocolatiers, they are the perfect gift for showing that special someone how much you care. Complete with festively fashionable winter coats, the Mr and Mrs Lindt Teddy 100g are the ultimate stocking filler for both children and adults alike.
Alternatively, pair the two together for the cutest of couples' gifts. Why not spoil someone with a larger 200g Teddy, now available in Blue and Red Jumpers for 2019.
Available at all major retailers & chocolate.lindt.com 100g, RRP; €4.50, 200g, RRP; €6.00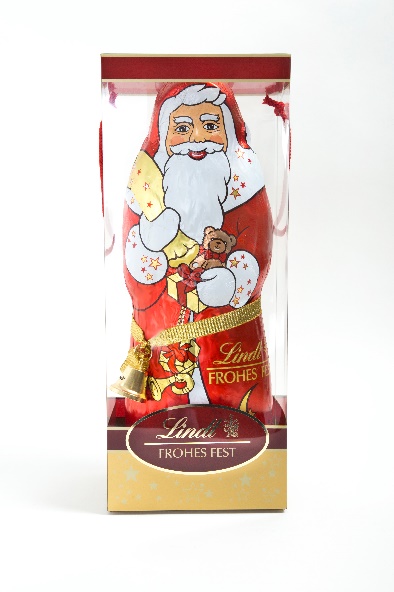 The Lindt Santa is here to announce Christmas once again and if you are going the extra mile, delight a special someone with the ultimate indulgent gift, a Lindt Santa 1kg. This is a true symbol of chocolate artistry, the iconic Christmas must-have that is certain to make an impression under the tree. Also available in 125g and 40g varieties.
Available at all major retailers & chocolate.lindt.com 125g, RRP €4.50
Bring the magic of Santa's journey home with the Lindt Gold Reindeer 100g; a cherished treat amongst chocolate lovers and Lindt fans that is guaranteed to raise the festive spirit.
Available at all major retailers & chocolate.lindt.com 100g, RRP €4.50
Lindor Gold Selection Box 500g – 2019 Version
Selection boxes are not just for the kids this Christmas. Spoil yourself or a loved one with the LINDOR Assorted Selection Boxes 500g. The Gold variety contains a mixture of LINDOR bars and truffles containing Milk, Orange, Hazelnut and White chocolate flavours, whilst the Silver variety includes Milk & White and Coconut flavours. A truly indulgent gift for LINDOR lovers.
Gold version available at most major retailers; Silver version exclusively in Tesco and Lindt retail stores, RRP: €15.00
The Lindor Cracker 100g is the perfect stocking filler for LINDOR lovers. Why not use them as table settings for the big day itself, or as a surprise gift for colleagues? These individually wrapped delights boast a satisfyingly smooth-melting chocolate filling with a delicious Lindt milk chocolate shell.
Available at most major retailers and chocolate.lindt.com RRP: €3.50
Melt into a moment of bliss this Christmas with LINDOR Milk and White chocolate truffles. Made with the finest Lindt milk chocolate and an irresistibly smooth melting white centre.
Available at Tesco & chocolate.lindt.com 200g, RRP: €6.99
The iconic LINDOR Maxi Ball is an impressive gift and will be sure to put a smile on the face of any chocolate lover. The ball opens to become a bowl containing approximately 44 individual milk chocolate truffles.
Available at all major retailers & chocolate.lindt.com, 550g, RRP: €19.00
Take a break from the Christmas madness and sit back and enjoy a Lindt Snowflake.
Available at all major retailers & chocolate.lindt.com 20g, RRP €0.95