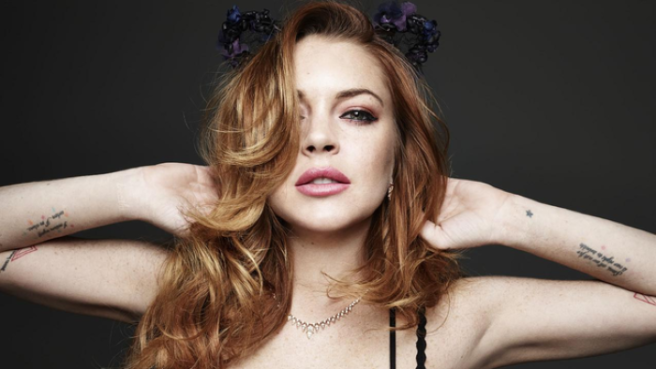 Lindsay Lohan is back, and she's hacking people's social media
Lindsay Lohan has been flying relatively under the radar for the last few years, after her party-girl lifestyle became problematic for her public image.
The red-haired actress has been cleaning up her act, and is clearly making moves to return to the spotlight.
The actress recently revealed her new fashion line, and this morning the Mean Girls star took to Twitter to reveal her latest project.
RT if you are excited about my new show pic.twitter.com/rNjR47Ngkd

— Lindsay Lohan (@lindsaylohan) March 22, 2017
Lindsay is heading up a new show called The Anti Social Network, in which she hacks people's social media accounts in order to make them do a series of dares.
The video, tweeted by the actress, shows Lindsay making one poor soul act as a nude model, perform last minute stand-up comedy, and seduce their boss.
If they complete the challenges, they win cash, so there's the incentive to get them to hand over their social media log-ins.
"I love social media. I mean, I am social media. Everybody knows you should never leave your phone lying around, especially near me," says the star in the promo clip.
We're actually kind of excited for this show, but as if we'd let Lindsay Lohan near our Facebook!
Oh, and while we have you; don't forget to have your say in the inaugural SHEmazing Awards this May! It's time to vote, and you can do it right here!