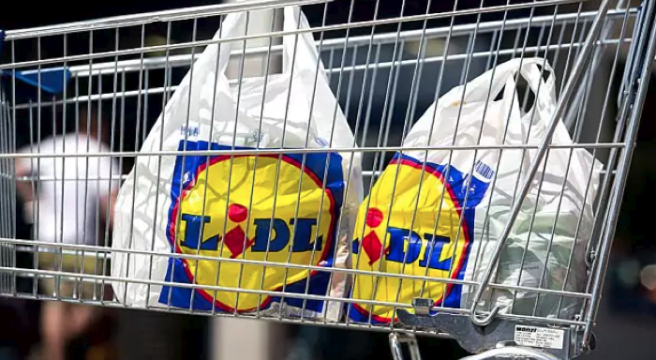 'Lidl in love': Woman seeks the man she met in Lidl with 'feta cheese'
A woman has fallen in love in Lidl, but the man got away.
The unknown woman had been shopping in the supermarket in Deansgrange yesterday, when she noticed a man behind her in the queue.
She let the man in front of her in the line, and said that they spoke for a minute before he left the store.
And now she wants to find him.
Ohhhhh @lidl_ireland admin of a group I'm in just shared this… #LoveInLidl pic.twitter.com/XVuzEFJFR0

— Rachel Kavanagh (@Skish21) June 13, 2017
Posted on Twitter by Rachel Kavanagh, the message was first shared in an admin group on Facebook, and Rachel thinks more people need to know about it.
The screen-shot message said: "Were you in Lidl, Deansgrange today, Tuesday 13th June at approx 2:15 (sic).
"You purchased cherry tomatoes, feta cheese and water? I'm the lady that let you ahead of me in the queue & we exchanged a few words," she wrote.
"I wish I'd had the courage to find out if you were single without coming across as completely deranged.
Can anyone help?? #LoveinLidl https://t.co/xmovULP5pl

— Lidl Ireland (@lidl_ireland) June 13, 2017
"If you know who this man is, please get in touch with Admin (sic)," the noted ended.
We'd love if these two Lidl shoppers found their way to each other!