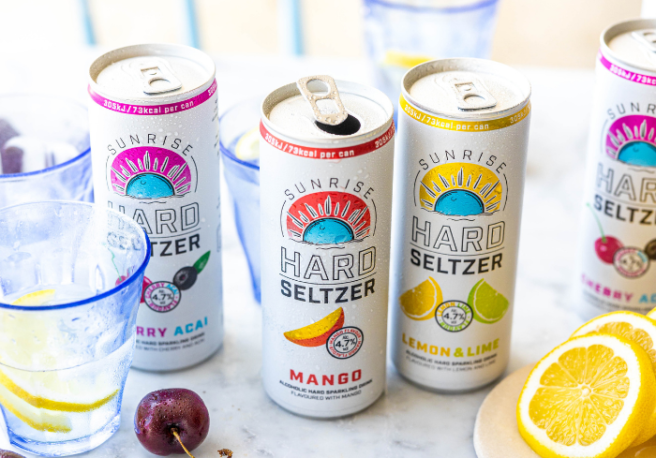 Lidl are selling their own range of delicious hard seltzers
If you're looking for a low-calorie, budget friendly alternative to those infamous hard seltzers which have been taking the world by storm recently, then Lidl have got you covered!
Lidl Ireland is (quite literally) keeping spirits high this summer with the debut of its exciting new summer drink line, Sunrise Hard Seltzers (€1.49 each).
With only 73 kcal per can, these trendy tins are the perfect lean alternative to heavy beers, sickly-sweet alcopops or sugary wines, and come in three delicious and refreshing flavours; Cherry Acai, Lemon & Lime and Mango.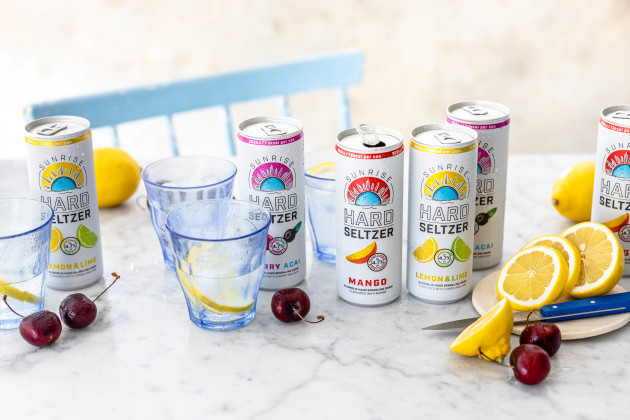 Although they cost considerably less than other hard seltzers on the market at just €1.49 for a 250ml can, Lidl Ireland's Sunrise Hard Seltzers are sure to rival even the most well-known hard seltzer brands with their quality mix of fruity flavours and light and breezy alcohol kick (4.7% ABV).
Best served chilled, these seltzers are vegan-friendly and come in convenient yet snazzy cans which are fully recyclable, making them the perfect beverage for BBQs, picnics in the park and out and about drinks under the summer sun.
Sunrise Hard Seltzers are available in most Lidl Ireland stores from Thursday 29th July, just in time to be enjoyed over the August bank holiday weekend.