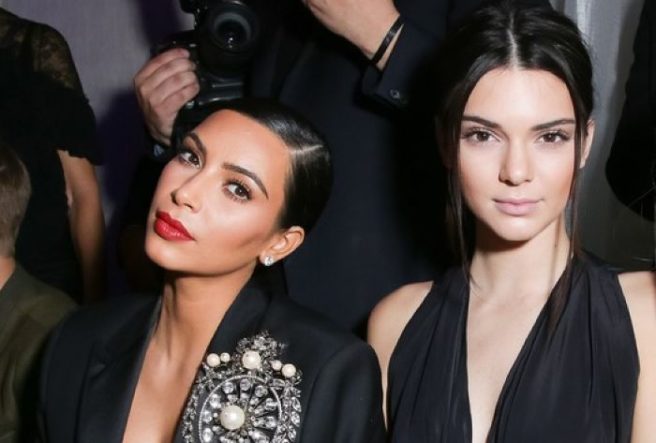 KUWTK: Kendall's throwback video for Kim's birthday is iconic
Kim Kardashian celebrated her 38th birthday on Sunday, and frankly 38 has never looked so good.
The mum-of-three, who has 119 million followers, was showered with birthday messages from friends and fans, but the tributes to the KUWTK queen that came from her mum and sisters proves that family really does come first.
On Instagram, both Khloé Kardashian and Kendall Jenner took the time to post a message for Kim on October 21.
Kendall shared two throwback videos of Kim's birthdays from years gone by, taken on the Kardashian's now signature old-school home video.
The videos show Kim growing up, surrounded by the people she loves most, and if you're a big Kim fan, they are a must watch.
Khloe also had some gorgeous words to say about her sisiter.
Sharing a bikini snap of Kim, Khloe wrote: 'My entire life, you've always been someone that I look up to.'
'To me, You are super woman!! I'm not sure how you do it all and make everything look so easy. People have no idea how selfless of a human being you are. With no credit wanted either.'
'I know for certain, that no matter what happens to any of us, we will always be OK because we have one another. I hope you have the happiest of birthdays Keeks! I pray that every wish you have, it comes true. You are so deserving'
Momager Kris Jenner also shared some throwback pics of Kim as a baby, in a very Facebook-esque collage (seriously, it looks like what we get on our birthdays from our besties, except Kim's is devoid of embarrassing drunk photos).
'My beautiful girl, I love and adore you and wish for you the most amazing day and year…you have brought all of us such love, joy, and happiness. You are the best mom, wife, sister, daughter and friend and i am beyond blessed to be your Mom,' she wrote.
That's Insta-poetry if we ever saw it.