PSA: there are Kate Middleton and Meghan Markle emojis coming
Well, at least it isn't another Kardashian emoji, right?
Yes, you read the headline correctly, Meghan Markle and Kate Middleton are soon to be made into emojis.
And we are here for it!
Created and by tech company DRKHORS, the new MeghanMojis and KateMojis will feature Meg and Kate in a range of outfits, with cheeky tag lines relevant to their lives.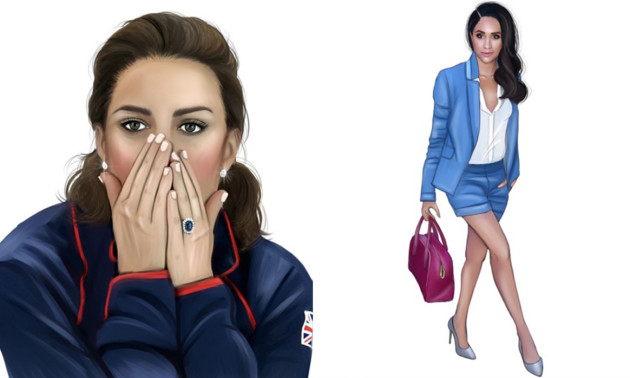 From the prototypes displayed on the company's website, it seems these will include such sayings as: "Does my bum look good in this?" – are we offended, we can't decide?
Moving on…
There will be depictions of Kate Midz downing a glass of wine, and doing various other things that will be useful mid conversation.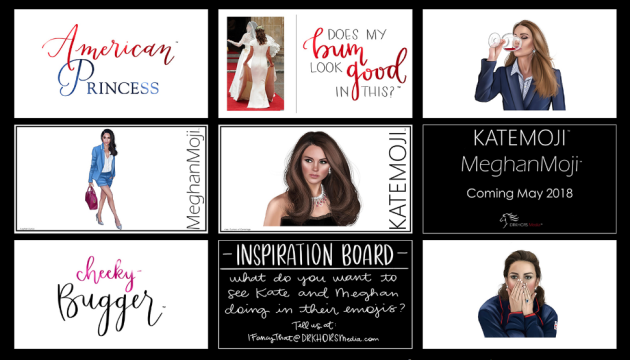 As for Meghan, not much has been revealed just yet, but Prince Harry will feature in some form – and Kate will include William and the two kids. Naturally.
All good things come at a price – the emoji apps will be sold separately for £1.41 each.
Also, most excitingly DRKHORS is open to suggestions on their website :"What do you want to see Kate and Meghan doing in their emojis?"
Have any brilliant ideas for a royal emoji? Hit them UP!