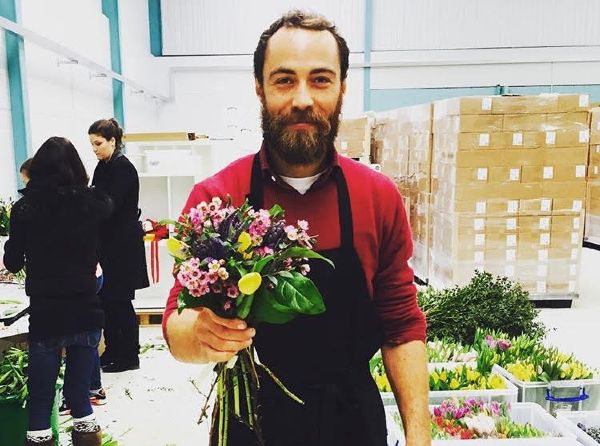 Kate Middleton's brother bravely opens up about depression battle
Kate and Pippa Middleton's younger brother James just took his Instagram page public, and today published a personal essay in The Daily Mail.
His poignant letter recounts his privatr struggle with intense depression.
'I couldn't communicate, even with those I loved best: my family and close friends,' he detailed.
'I know I'm richly blessed and live a privileged life. But it did not make me immune to depression. It is tricky to describe the condition. It is not merely sadness. Iis an illness, a cancer of the mind…You exist without purpose or direction.'
'I couldn't feel joy, excitement or anticipation–only heart-thudding anxiety propelled me out of bed in the morning,' he continued.
'I didn't actually contemplate suicide—but I didn't want to live in the state of mind I was in either.'
He details how the illness impacted his sleep, work life and relationships with his friends and family.
'I wouldn't wish the sense of worthlessness and desperation, the isolation and loneliness on my worst enemy. I felt as if I was going crazy,' he said.
James also shares that a year ago, he was diagnosed with ADD, an adult variant of Attention Deficit Hyperactivity Disorder, and that he slowly began working through his issues.
He managed to gather the strength to speak with his doctor, knowing that he needed support.
He also asked his GP to discuss his situation with his family.
We're sure that James' honestly will help so many others come to terms with their own feelings of depression.