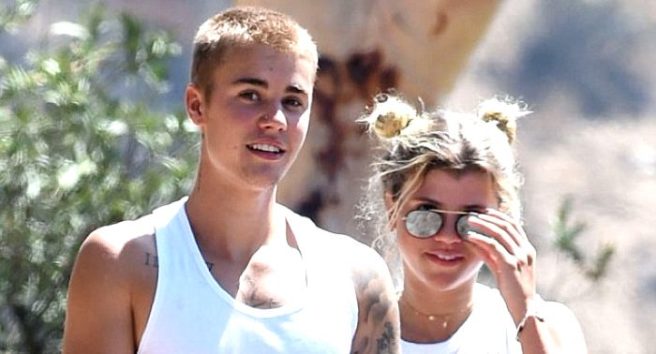 Justin called Sofia Richie gorgeous and his fans took it WAY too far
OK Beliebers, please calm down.
It seems like Justin's fans have not learned from past experiences.
If you take a look back at last year, you probably remember Justin Bieber and Sofia Richie had a little summer romance – and it did not sit well with his fans.
His followers on social media trolled Sofia so much, that JB ended up making his Instagram private, and then after further abuse he deleted the page altogether.
Shortly afterwards, Sofia and Justin went their separate ways, but remained friends and still hang out the odd time together.
Well, his fans can't seem to come to terms with his friendship with the daughter of Lionel Richie, and proved it this week on social media.
Sofia shared a photo on Instagram; living her best life, eating pizza.
Later that day, Justin commented on the picture twice with, "You are gorgeous," and "!!".
And the Belieber fandom did not take it well at all:
justin can't even compliment someone without the person getting hate. i feel sorry for sofia pic.twitter.com/cNeQVC40Ga

— nas (@recallbizzle) July 11, 2017
Honestly there is hope for us all if Justin thinks Sofia is beautiful pic.twitter.com/80bPbdfgWB

— donna (@gratefuljdb) July 11, 2017
Why do Justin and sofia still like each others posts? pic.twitter.com/jqsYma151e

— (@Rickkrauhl) July 10, 2017
Can't we all just be nice?