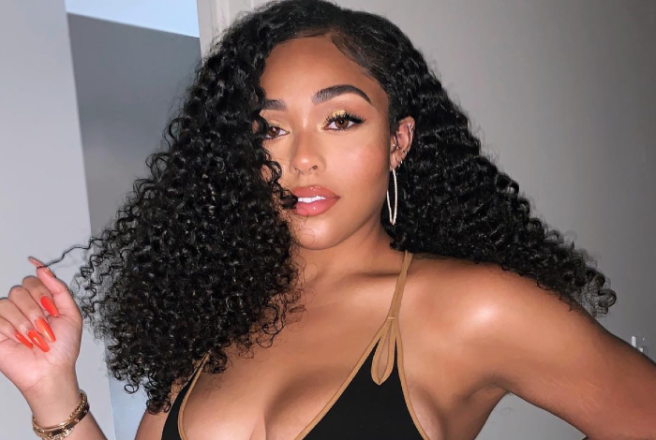 Jordyn Woods seen partying with ANOTHER Khloe Kardashian ex
The dust has barely settled on the whole Jordyn Woods versus Khloe Kardashian feud, which was spurred on by Khloe's ex and baby daddy Tristan Thompson's infidelity.
Woods has now been spotted partying with yet another one of the reality TV star's exes, only weeks after the Kardashian Klan excommunicated her from their lives after she shared a kiss with Tristan.
The 21-year-old model has clearly moved on from the incident and has now been spotted with another ex of Khloe's; James Harden.
Jordyn and James were caught on camera cosying up in the same booth at Texas bar Belle Station, where they were partying with pals.
In footage obtained by TMZ, Kylie Jenner's former BFF was seen dancing with James in the Houston hangout.
Ever since Khloe spit from Tristan, who she shares her baby daughter True Thompson with, Jordyn and James have been meeting up.
Apparently Khloe is fine with the situation, but things may have changed since Jordyn was kicked out of the family's lives.
NBA star James and Khloe dated in 2015 after she separated from her ex-husband, Lamar Odom.
Their short-lives romance ended after James got frustrated by the constant onslaught of paparazzi chasing them.
"I didn't like all the attention. I feel like it was for no reason," he told Sports Illustrated of the "worst year" of his life.
"I wasn't getting anything out of it except my name out there and my face out there, and I don't need that – it wasn't uncomfortable, but it wasn't me."
He added: "I don't need pictures of myself when I'm driving my car. Who cares? What shoes am I wearing? Who cares? Where am I eating? Who cares?
"It was unnecessary stuff that I think trickled down to my teammates. I had to eliminate that."
Jordyn was pushed into hitting back at the Kardashians after Khloe was accused of fat-shaming the 21-year-old.
In a recent episode of Keeping up With The Kardashians, an intoxicated Khloe made negative comments about Jordyn's figure on the phone to Tristan's friend Oguz Savas.
Malika Haqq (her bestie) and Khloe were sitting with a glass of vino in front of them when she FaceTimed Tristan's friend.
Savas insisted Tristan "didn't kiss anyone " and doesn't "remember anything" from the night in question, but Khloe screams "liar!" at him.
"Tristan, f**k you if you can hear me," Khloe shouted as Malika tried to hold her back. "They both admitted it to me. Both of them. Fat f**king a**holes!"
Jordyn didn't seem to care about the whole debacle, and we're definitely feeling her vibe a lot more than Khloe's.
Feature image: Instagram/@jordynwoods