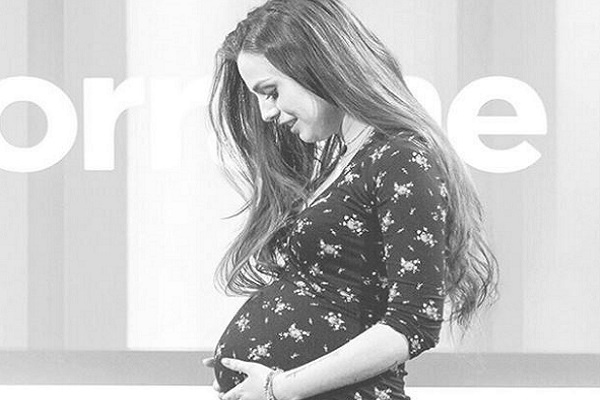 It's a girl! Cher Lloyd has welcomed her first child with husband Chris
Huge congratulations are in order as Cher Lloyd has welcomed her first child. The singer gave birth to a beautiful baby girl on May 25, 2018.
She shared a stunning photo of her newborn daughter on Instagram and even revealed her daughter's name.
"Our baby girl is here! We are so in love," the former X Factor star wrote.
Cher revealed that they named their baby girl Delilah-Rae. CUTE.
The name Delilah means delicate, and the name Rae means wise protection.
Cher and her husband Craig revealed that they were expecting their first child in a touching Instagram post in January. The mum shared: "We are absolutely over the moon to share this news with you all. I am so excited to enter this new chapter in my life,
We are absolutely thrilled for Cher and Craig, as are fans of the Want U Back singer.
"That's a gorgeous name Cher, congratulations!"
One fan wrote: "Much love to you and your family. I am so very happy for you. May I just say I adore the name!"
Another added, "You are going to be a great mother and role model for your daughter."
"This is such a great moment! I couldn't be happier for all three of you. God bless you," one said.