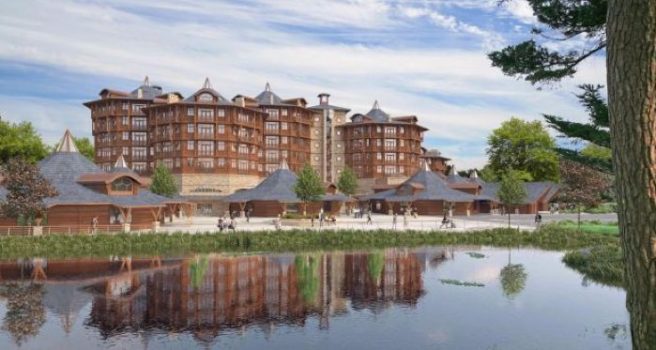 It looks like Tayto Park is getting a hotel and it looks super fancy
We love a good day out in Tayto Park, and it's looking like it could get much better.
Because imagine after a day of screaming on rollercoasters and munching at The Twisted Chip, you can just sit back and relax in a spa instead of having to drive home?!
Tayto Park has applied for planning permission to build a seven story hotel on it grounds, and it looks super slick.
According to a statement, the proposed hotel will have 250 bedrooms which can cater up to 1,000 guests.
As well as that, it will feature a spa, meeting rooms and a function room for parties and special occassions.
Keeping in with the park's theme, the hotel would have a wooden exterior and hold views of the Cú Cúliann Coaster .
The development of the hotel would provide 150 jobs to the area during the construction phase, and 272 full and part-time jobs once building is completed.