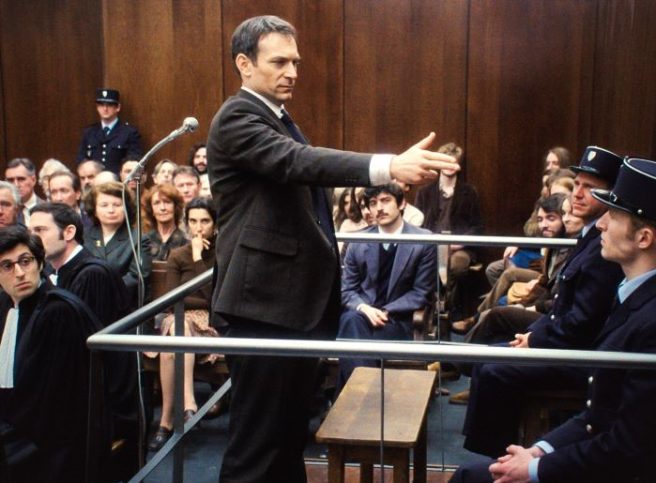 Ireland's largest celebration of French cinema opens next week
Main feature image: The Goldman Case
This annual celebration of French film at the Irish Film Institute will present works exploring a wide range of subjects by many renowned and established directors, as well as showcasing exciting new voices in cinema. The festival will run from 15- 26 November, opening with a screening of The Animal Kingdom, followed by a wine reception. Some of the highlights will include Cédric Kahn's The Goldman Case, All Your Faces with Adèle Exarchopoulos and Philippe Garrel's The Plough. Younger audiences can also look forward to the award-winning animation Chicken for Linda!.
Commenting on this year's selection of films, Ross Keane, IFI Director/ CEO said, "The programme at this year's IFI French Film Festival is truly superb, reflecting one of the strongest years of French cinema in recent times. The selection is broad and varied, featuring many faces which will be familiar to fans of French film, alongside some remarkable, emerging new talents, both in front of and behind the camera".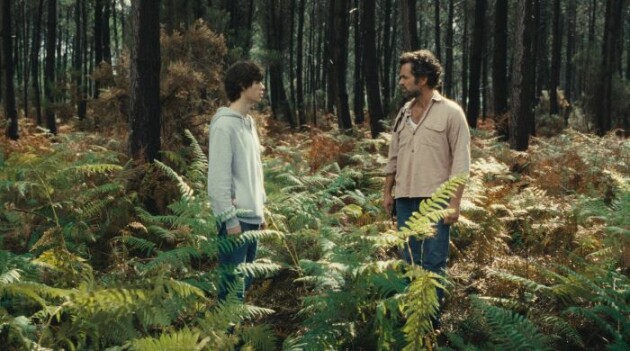 French Ambassador to Ireland, Vincent Guérend, added, "While a new film coproduction agreement has been recently signed between Ireland and France, the French Embassy is delighted to support another great edition of the IFI French Film Festival, the biggest celebration of French cinema in the country. Featuring a fantastic selection of French contemporary films and talents, don't miss this rendez-vous with French culture and language. Bon festival!"
Festival Director and Programme Curator, Marie-Pierre Richard, commented, "Thrilling news for this year's festival! We are delighted and very honoured to welcome director Leos Carax. Here he will talk with us about three of his films — his first two magnificent features presented in beautifully restored versions, Boy Meets Girl and Mauvais Sang, and his late-career masterpiece, Holy Motors. Throughout his career Leos Carax has offered us a vision of sublime invention and lyricism in the French cinema landscape.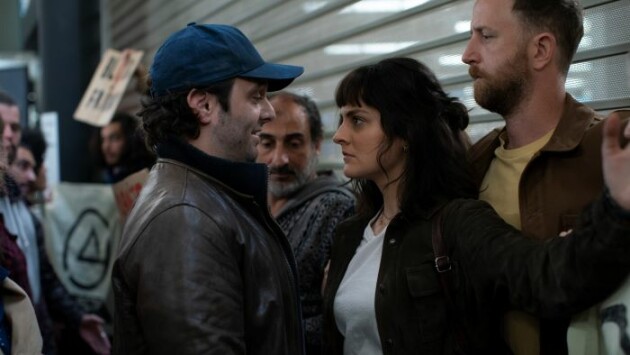 In addition to showcasing the work of established directors and new cinematic territories, this year's festival celebrates the poetry and history of cinema through a selection of rare and striking silent shorts by Germaine Dulac, a pioneering figure in French avant-garde cinema.
This year's festival programme explores the finest of French cinema with an expansive and unique selection of feature films and documentaries. Through strong narratives and themes, thrilling cinematic language and visual composition, our complex lives and realities are played out, while also not forgetting some charming, captivating comedies!"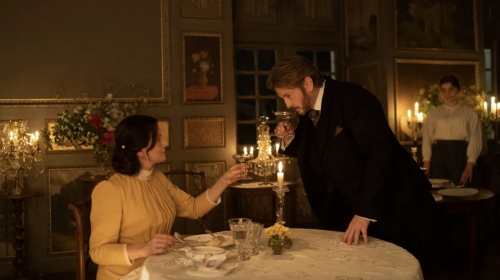 The IFI French Film Festival schedule is available here.
Tickets cost €13.00 for IFI Members, €14.50 for non-Members. Tickets to the Opening Night Gala screening cost €16.60; tickets to the In Conversation event cost €11.40.
Multi-film passes are available from the IFI Box Office or over the phone on 016703477: 5 films for €60/ 10 films for €100 (excluding opening night gala screening).
The IFI would like to pay special thanks to the French Embassy in Ireland for their continued support and involvement. Film is an integral part of cooperation and our cultural relationship.
The IFI French Film Festival is supported by the Embassy of France in Ireland, DS Automobiles, The Irish Times, RTÉ Supporting the Arts, Wren Urban Nest, Alliance Française Dublin, Europa Cinemas, UniFrance and Institut Français.
IFI is principally funded by the Arts Council.