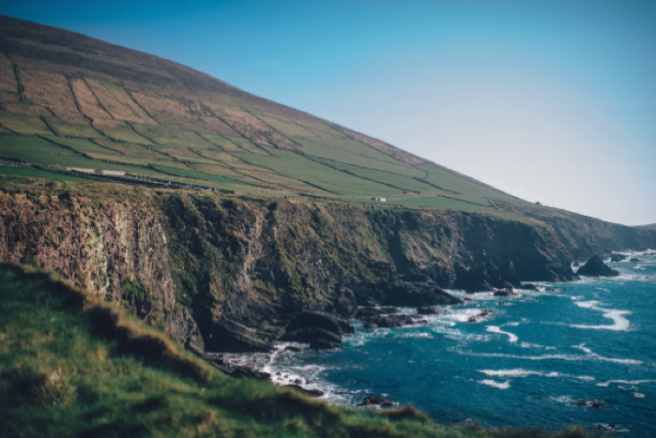 Ireland nabs second place on list of 'most excellent' places to travel
It seems people can't resist Ireland's charms. I mean, where else are you going to enjoy pints at midday without judgment?
We're ranked at number two on TripAdvisor's list of countries with the most excellent service in the world this year.
Iceland came out on top, with the UK just behind us in third place, the Irish Independent reports.
These awards were based on the percentage of properties that received a Certificate of Excellence for 2018 in each country or city.
The following are the top ten most excellent countries to travel to in the world, according to TripAdvisor:
Iceland
Ireland
United Kingdom
Greece
Morocco
France
The Netherlands
Italy
Portugal
Belgium
Clearly, Europe has the travel game in the bag, but it's also exciting to see Morocco ranking so high.
The Certificate of Excellence is given to experiences, restaurants, and accommodation through an algorithm 'that takes into account the quality, quantity, and recency of user reviews'.
Dublin also makes the grade when it comes to the most excellent cities list, coming in sixth place:
Key West, USA
Reykjavik, Iceland
Edinburgh, UK
Marrakech, Morocco
Amsterdam, The Netherlands
Dublin, Ireland
Bali, Indonesia
Krakow, Poland
Glasgow, UK
New Orleans, USA
This is the first time TripAdvisor has decided to rank destinations based on Certificates of Excellence.
Now, if you're looking for a somewhere to holiday with amazing accommodation, Chicago tops the list of cities in this department. Add their famous deep dish pizza to this, and we're practically ready to book our tickets now.
As for thrilling experiences and attractions, Costa Rica is the place to be, as it has the highest percentage of Certificates of Excellence in this category.
Our capital city has become a haven for foodies, and that's reflected on the list of most excellent restaurants for 2018:
Key West, USA
Reykjavik, Iceland
Bali, Indonesia
Cabo San Lucas, Mexico
Venice, Italy
Florence, Italy
Edinburgh, UK
Amsterdam, The Netherlands
Dublin, Ireland
Krakow, Poland
Hmm, anyone else fancy a holiday all of a sudden?