Inside Michelle and Mark's incredible €1.4m wedding
Mark Wright and Michelle Keegan will apparently spend a cool €1.4m on their wedding tomorrow – reportedly forking out €85,000 on flowers alone.
But the couple shouldn't be too hard up afterwards: they've secured a €1.7m glossy magazine deal to help them cover the costs.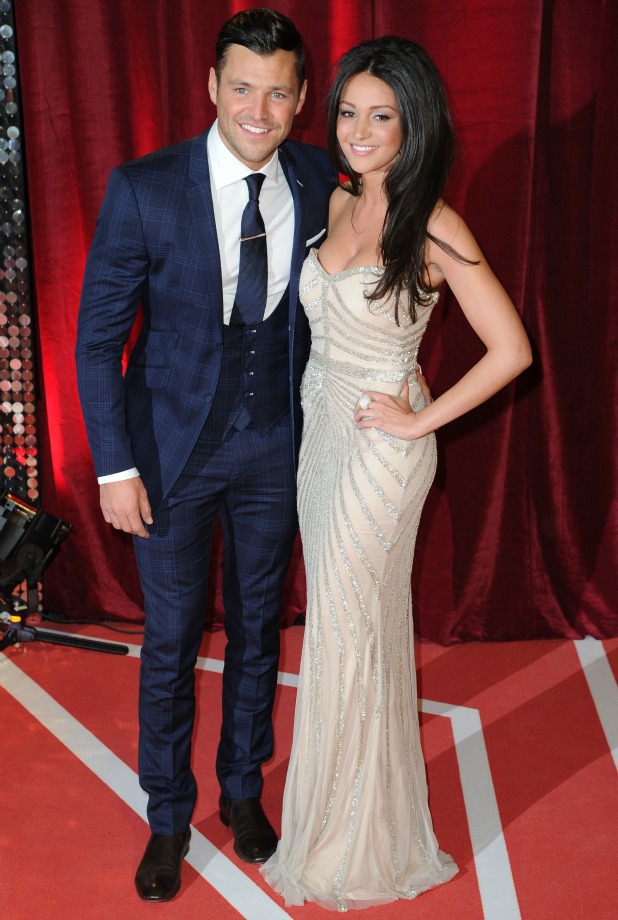 After being unable to find her perfect gown, Ms Keegan, 27, has designed her own wedding dress. This week she was spotted going into Brown's Brides in central London for a final fitting; expect the final price-tag to be astronomical too.
There is as yet no word on what her seven bridesmaids – comprising of her stepsister, Mark's two sisters, her BFF Becky Hatch, and three of her cousins – will be wearing, but it is likely that Michelle will opt for simplicity… and a designer label.
Mark and his Best Man – his footballer brother Josh – will also be suited-and-booted in high-end attire (as will the rest of the eight groomsmen). Today the pair were spotted relaxing on the golf course with their dad, Mark Snr. Michelle wasn't forgotten, however: in a romantic gesture, her name was emblazoned in white lettering across the back of her beau's polo shirt.
Meanwhile, the bride herself plans on arriving for tomorrow's 1pm ceremony in a horse-drawn carriage. She will be accompanied by her father, Michael.
The couple will say their vows in front of 120 of their closest friends and family with guests afterwards transferring to one of the main reception rooms at the spectacular Hengrave Hall in Suffolk.
There, the group will tuck-in to an opulent lunch accompanied by carefully-selected white and red wines, as well as vintage champagne – though there'll be plenty of beer on tap too.
Another 100-odd invitees will then arrive later in the day, being treated to top-notch entertainment, dancing, drinks, a buffet meal, and a fireworks display as the evening progresses.
On Thursday, The Mirror revealed that attendees are required to bring along a second glamorous outfit for a Downton Abbey-inspired post-breakfast photoshoot taking place on Monday morning.
"Guests were only told about it this week," another source close to the wedding party revealed. "So needless to say, there was a lot of last-minute panic."
They added: "But Michelle and Mark are tied in to a two-part magazine deal, and the publication decided a second event the following day was needed."
Sadly, it is unlikely that we'll catch a glimpse of the bride tomorrow: that same strict magazine deal means all guests will be forced to surrender their phones on arrival, and they've also been ordered to keep off social-media sites such as Instagram and Twitter.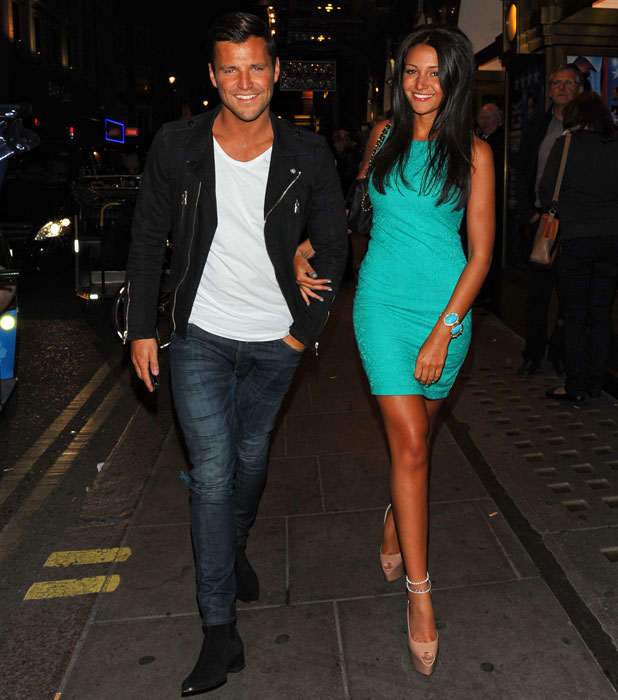 The couple have reported been offered an all-expenses paid, five-star trip to Dubai for their honeymoon. And certainly the location is special to them both.
Reality TV star Mark, 28, proposed to actress Michelle there in September 2013 – just nine months after they met at a party in the Middle Eastern city.
They have previously said that they plan on having four children together.