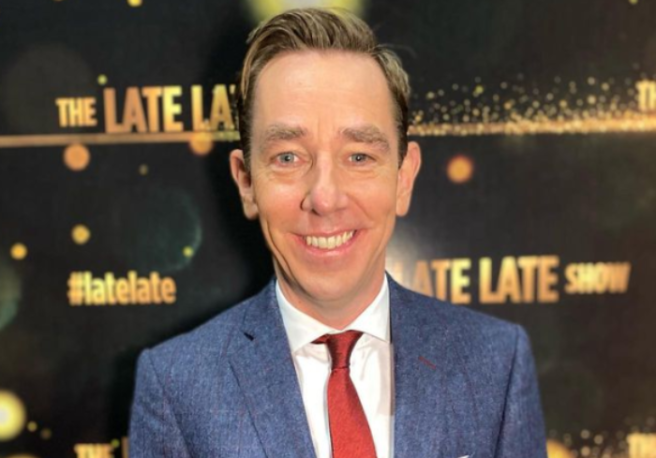 Incredible lineup announced for this week's Late Late Show
The lineup for this week's Late Late Show has just been confirmed, and it's a fabulous one!
Former US Secretary of State, Hillary Clinton will be joining presenter Ryan Tubridy to discuss all things politics.
As well as lamenting on the recent celebrations to mark the 25th anniversary of the Good Friday Agreement, Hillary will also share her true thoughts on Donald Trump's indictment, her opinion on Vladimir Putin, and how much she loves to spoil her grandchildren.
In June, golfer Pádraig Harrington will be inducted into the World Golf Hall of Fame. Ahead of this marvellous achievement, the three-time major winner and former Ryder Cup captain will be sitting down to chat about his career so far, and how he feels about this particular milestone.
Sunday World Investigation Editor Nicola Tallant will also be in the studio to explain all the details behind the dramatic verdict in the Regency Murder trial earlier this week. The journalist will discuss what's next for Gerry Hutch, now that he has been acquitted, and what the Gardaí's next steps will be as they continue to search for the killers of David Byrne.
Author, broadcaster, and podcaster Stefanie Preissner will be joining Ryan to speak about her difficult path to motherhood, how being a parent is the hardest thing she has done and why she wants autism acceptance rather than awareness.
The show will also have not one, not two, but three musical guests this week!
First up are Tom Dunne and Fiachna Ó Braonáin, who will explain why they are joining musical forces together on a new project, before they perform some old and new songs live.
Lastly, to mark the arrival of musical West Side Story to the Bord Gáis Energy Theatre this June, the wonderful cast of the hit show will be live in the studio to perform America.
So, mark this in your calendars! The Late Late Show will be airing on your screens tomorrow night, Friday, April 21, on RTÉ One at 9:35pm.