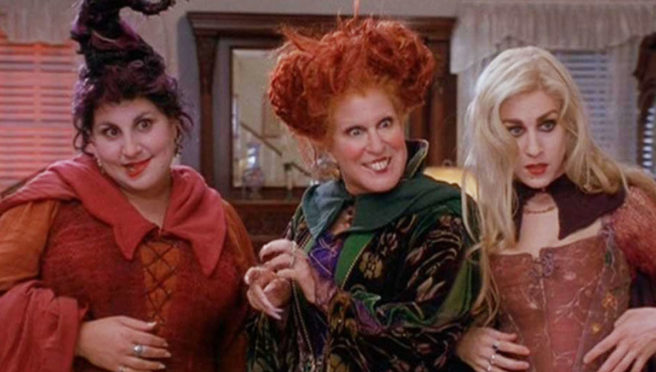 'If Hocus Pocus was set in Dublin' – We're creasing over this Dub parody
Hocus Pocus is one of our absolute favourite Halloween movies – it's been around as long as we have and it's chock-a-block with references for both kids and adults.
But, have you ever wondered what the infamous Sanderson Sisters would say if they lived in Santry rather than Salem?
Luckily, we don't have to imagine anymore, as comedian and general gas b*tch Enya Martin of Giz a Laugh fame has teamed up with NOW TV to give Hocus Pocus a Dublin twist.
Enya gave some authentic Dublin life to the film, making the sisters hide naggins, cook up coddle and crash a house party.
If, after watching the parody, you're craving the real deal, you can catch it now on NOW TV.
NOW TV is the only online streaming service that lets you watch live pay TV and on-demand shows, box sets, latest movies and exclusive live sports without a contract – so it's perfect fro a Halloween night in.