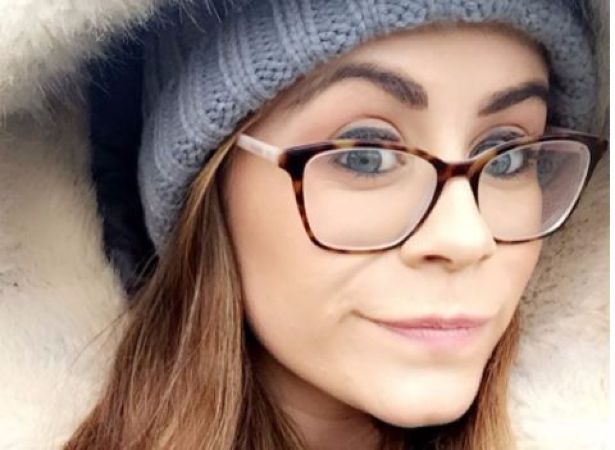 'I did it all wrong' The Skin Nerd on the initial Cleanse Off Mitt launch
Jennifer Rock, also known as The Skin Nerd, is a self-confessed skin fiend.
A qualified beauty therapist and a dermal therapist, she has travelled the world lecturing on skincare to fellow therapists, nurses and doctors, and has gathered a wealth of knowledge as a result of her collaborations with fellow professionals.
She believes in a three-pronged approach toward skin health: feed the skin inside with good food and supplements, respect the skin on the outside with quality skincare, and finalise the process with high-quality mineral makeup on the top.
Jennifer sat down with SHEmazing for an exclusive chat about the launch of her business, the obstacles she has faced and the advice she would share with fellow businesswomen.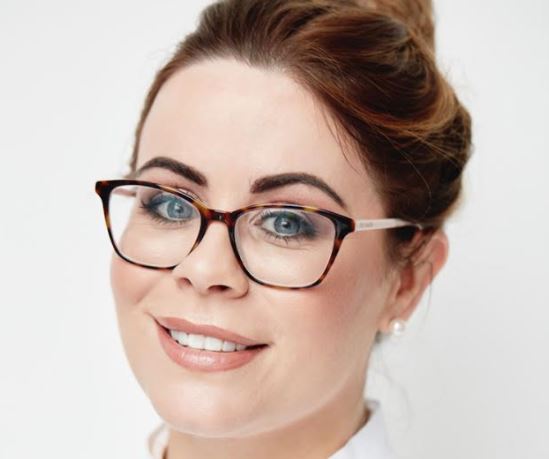 Jennifer reveals that establishing her own business has always been a dream of hers, saying: "I've always worked for others as though it was my own business.This industry is my passion and career all rolled into one, so it was the natural progression to influence my career myself."
Like many business owners, Jennifer admits that her there is no such thing as a typical day in the life of The Skin Nerd – an aspect of her job she truly relishes.
"I could be doing a treatment on a celeb, attending meetings for my product Cleanse Off Mitt, writing an article/newsletter for my newly launched website, MCing at an event, lecturing in the Royal College of Surgeons. It's bananas but I would not have it any other way. "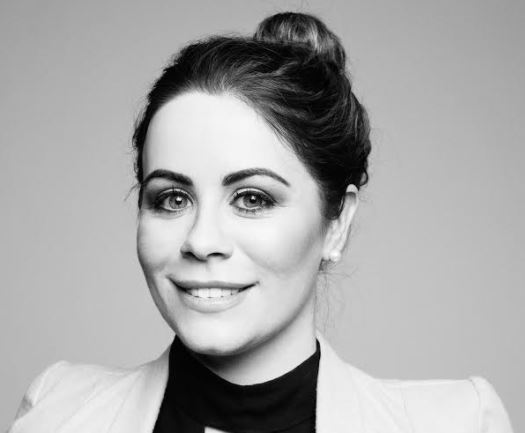 And while there is no doubting the pleasure Jennifer derives from her business and its success, she acknowledges it can be difficult to switch off at times.
"'Consume' sounds negative but my business and this industry is a large part of my life – and I enjoy it! I am learning to switch off though! Many say that this is not a healthy way to live, but this has always been me. I am often in trouble for how fast I talk – that's just my brain!"
To the public, Jennifer's success appears almost seamless – an endeavour that went from strength to strength – but the businesswomen is at pains to stress that she has encountered her fair share of obstacles along the way.
Reflecting on the initial launch of the Cleanse Off Mitt three years ago, Jennifer says "I was not prepared, I did it all wrong and I learned my lesson the hard way."
"I've learned to slow down somewhat, become patient, and listen to others more experienced than me. It's a huge huge learning curve and I'm still in the thick of it."
But if you think recent successes means Jennifer is happy to rest on her laurels and bask in the success, you'd be very much mistaken. Jennifer does not take her success for granted, and still finds herself marvelling at her numerous accomplishments.
"Sometimes I get overwhelmed when I see people read my website or a magazine article featuring me, not aware I'm sitting there beside them, or when a room-full of people send me a Snapchat picture of them holding my Cleanse Off Mitt, or when I see hundreds of people listen attentively when I talk," she reveals.
"But perhaps I need to reflect more sometimes. I'm truly appreciative to be in the position I am in. I'm lucky to have great friends and family who have been rocks and huge supports along the way."
And when it comes to representing The Skin Nerd brand 24/7, Jennifer makes no attempt to present a diluted version of her life, saying: "The version of me that I portray on social media is authentic, so it really is me."
"It's perhaps a more professional version in some respects but me all the same! What you see is what you get – spots, face masks and all! "
Reflecting on the importance of seeking advice when needed, she explains: "I'm part of an amazing initiative called Going For Growth, which is run by Paula Fitzsimons. It is a business programme that offers structure, themes and round table meetings to businesses as they grow."
"This has to date proved invaluable in terms of the connections and soundboards I have encountered. I also believe that in order for me to grow as a business owner I need to learn from other sectors, and both male and female successes, so I am open minded to learning always.
"The website has been more successful than I could ever have imagined. I'm a doer, and possibly not the best planner, so I'd suggest more research and time management than I did – but ultimately I work off the premise "believe in yourself and do it," she says when asked what nuggests of advice she would pass on to budding entrepreneurs.
"This is possibly not business-orientated, but I really do believe there is a lot to be saying for trying. I've been working toward this goal for years, I've double jobbed, triple jobbed, said yes to it all and then mastered it."
"It doesn't fall on your lap, it's a determination bordering on obsession that will see you through the late nights, tired mornings, dark circles and onto the eventual rewards."