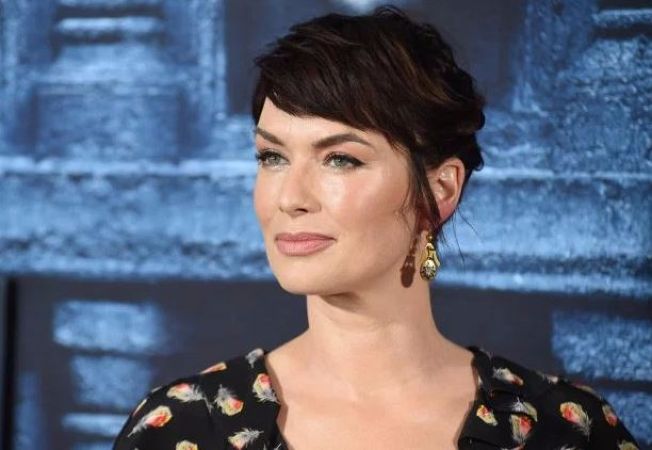 'I cried': GOT's Lena Headey on her experience with Harvey Weinstein
Lena Headey is the latest in a long list of women who has chosen to speak out against Harvey Weinstein in recent weeks.
Taking to Twitter this afternoon, the Game of Thrones actress revealed that she was propositioned by the movie mogul twice over the course of her career – exchanges which put her 'on high alert' and left her feeling 'completely powerless'.
In a series of tweets, the actress recalls her first meeting with Weinstein, explaining that she was at the Venice Film Festival when he made a suggestive comment.
— lena headey (@IAMLenaHeadey) October 17, 2017
"I just laughed it off. I was genuinely shocked, I remember thinking 'it's got to be a joke', I said something like 'oh come on mate, it'd be like kissing my dad! Let's go get a drink, get back to the others'."
Lena feels her rejection of Weinstein in that moment had an impact on her career, writing: "I was never in any other Miramax films."
— lena headey (@IAMLenaHeadey) October 17, 2017
The 44-year-old actress goes on to outline the next incident which involved Weinstein.
Assuming her initial rejection meant he was unlikely to make a second advance towards her, Lena found herself stunned when she met him for breakfast and was cajoled up to his bedroom.
— lena headey (@IAMLenaHeadey) October 17, 2017
"I'm not interested in anything other than work, please don't think I got in [the lift] with you for any other reason," she told him.
"He was silent after I spoke, furious," Lena remembers in her tweet. "His hand was on my back, he was marching me forward, not a word, I felt completely powerless."
— lena headey (@IAMLenaHeadey) October 17, 2017
"He tried his keycard and it didn't work. The he got really angry," she recalls.
After marching her out to the car park, Lena recalls Weinstein telling her not to tell her manager or agent about their exhange.
"I got into my car and I cried," she wrote.
Lena has been inundated with siupport since she decided to share her story with fans and followers, with one Twitter user writing: "This is heartbreaking. You didn't deserve this. No woman deserves this."
Oh, and one more thing while we have you! Do't forget that you can catch up on all your favourite shows for free for a month right here, so sign up now!