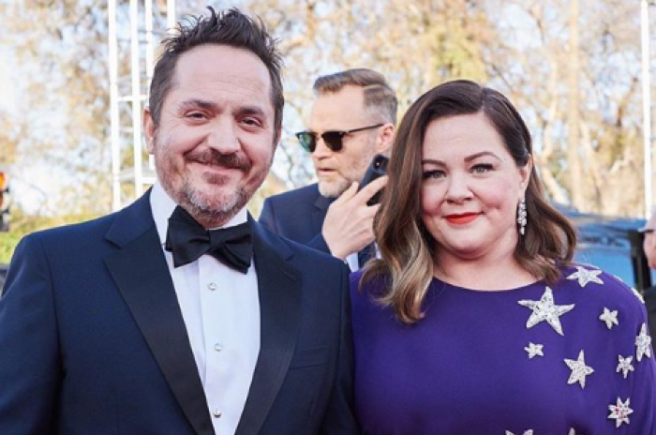 Melissa McCarthy secretly handed out sandwiches at Golden Globes
Have you ever been to a wedding where you have to endure the speeches BEFORE you were served the starter?
It's a long enough day, and no matter how hard we try to pay attention to the funny stories being told at the top table – our rumbling stomachs completely distract us.
It's pure torture, right? And all your want is to lock your lips around some grub.
We imagine at the Golden Globes something similar goes down – so, here comes Melissa McCarthy to the rescue.
The absolute legend smuggled in 30 sandwiches into the award ceremony and began handing them out.
Celebs got to satisfy their hunger pangs with a good old traditional ham and cheese combo.
Confirming the smuggling of the food items, Melissa told Variety: "I've been handing them out to everyone."
And for 2020, Melissa is planning to go bigger: "Next year, I'm bringing hot dogs," she added – Brilliant.
"Hi, thank you for the sandwiches" — Olivia Colman is the best. #GoldenGlobes

— Rob Owen (@RobOwenTV) January 7, 2019
The food seemed to go down a treat as Olivia Colman even referenced them in her acceptance speech.
Actress Jessica Chastain asked the question everyone wanted to know: "How did she get them in here?" she wondered.
"But it's a good idea because by the time you get into the ballroom dinner has already been served, and you're always so hungry," she added.
Did Melissa tape them to her body? Have a hidden picnic basket smuggled in? – We may never find out.
I can't believe Melissa McCarthy passed out sandwiches at the Golden Globes

— clayby (@charmingpasta) January 7, 2019
However, the actress didn't opt for cheap and cheerful sandwiches, as the pic of the item given to Variety shows that it was from Joan's on Third.
The "fromager d'affinois and apricot glazed ham" sandwich will set you back 7.95 US dollars (£6.24/€6.95) a piece – so she's a true friend.
What a hero.