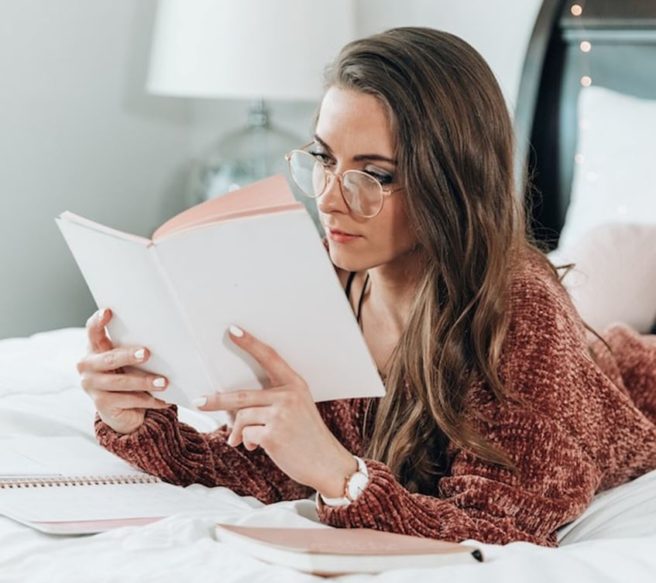 How to pick the best reading glasses: a guide to the most fashionable frames
Reading glasses can be an essential part of your look; if you're like most women who wear them, they're also a necessary part of your life. That's why it's important to find reading glasses that match your personality and fit your lifestyle in terms of appearance and comfort level. Whether you want something bold and unique or classic and subtle, our guide on picking the best reading glasses for women will help you find the perfect frames!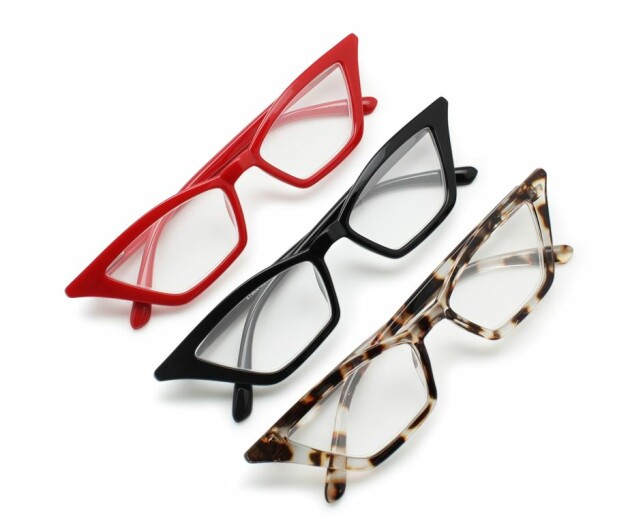 Photo by 2seelife
Fashion cat eye readers
Cat-eye glasses are always in style, and they're a great choice if you're looking for something that's both fashionable and functional. Plus, cat-eye reading glasses come in different shapes and sizes, so you can find one that works with your face shape and preference. For example, oversized cat eye readers are perfect for those who want more coverage from their glasses while maintaining an elegant look. On the other hand, chic cat-eyes work well for those who prefer a lighter frame or larger lens size.
Geometric frames
Geometric reading glasses are a big trend this year and come in many shapes. From octagon-shaped to hexagon, these frames have been seen on models at Fashion Week. Our favorite geometric shapes include oversized, geometric round, and rectangular frame styles. But, of course, we can't get enough of how chic it looks with a wide collar shirt, blazer, and skirt combo!
Round reading glasses
There's something about round reading glasses that looks classic and chic. They have a retro feel that is always in style and can be easily dressed up or down. They are large enough to make a statement but not so large that they are overwhelming. Round readers also tend to cover more of your face than other shapes like square or rectangular glasses, making them ideal for women who want their frames to serve as an accessory that blends into their outfit.
Stylish clear frame
Clear frame reading glasses are a great way to highlight your face. They are also stylish and can be accepted with any outfit. Consider clear frame glasses if you are looking for a new pair of reading glasses. They are sure to make your appearance and experience you're excellent.
Green reading glasses
Green reading glasses are an excellent option for women who want to stay on trend. Not only are they trendy, but green is also known to be a relaxing colour, which can help reduce eye strain. When choosing your pair of green reading glasses, try different styles and shapes to find the perfect fit for you.
Trendy Tortoiseshell Reading Glasses
Tortoiseshell is one of the most unique patterns you can choose for your reading glasses. Tortoiseshell is also one of the most popular eyeglass frames because it is versatile. It can be combined with other colours and materials to create various looks. The tortoiseshell pattern is typically in browns, leopard or cheetah, or any combination of these colours. These tortoiseshell eyeglasses are perfect for someone looking for something chic that will go with anything they wear!
Red reading glasses
If you're looking for a pair of fashionable reading glasses, you can't go wrong with a pair of red frame reading glasses. Cat eye glasses are having a moment right now, and they're the perfect way to add a pop of colour to your look. Red frames are easy to make a statement without trying too hard.
If you're looking for the most fashionable reading glasses for women, you should keep a few things in mind. First, think about what style of frame you want. Second, consider what color would look best on you. Third, think about the shape of your face and whether you want round or rectangular lenses. Fourth, decide if you wish a full-rimmed or half-rimmed frame. And finally, ask yourself how much money you want to spend. With these four considerations in mind, it's easy to find the perfect pair of readers!