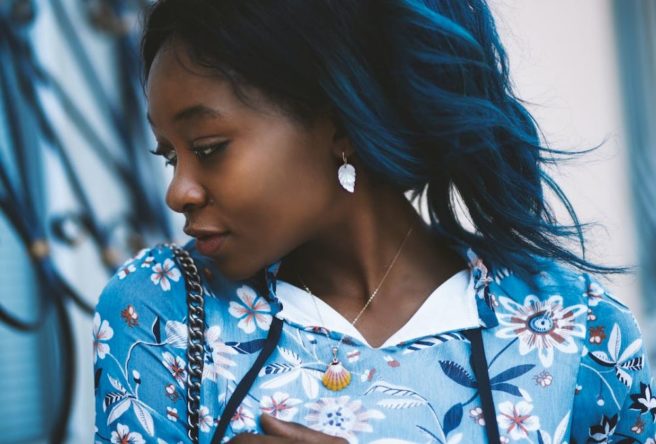 How to find the perfect earrings for your everyday look
Jewellry is the quintessential element that instantly elevates an appearance, particularly a pair of earrings. Whether it is a pair of elegantly simple studs, some classic hoops, or you're someone who seeks to alter the look with funky and artsy pieces, earrings play a role in enhancing any appearance.
If your aspiration is to look and feel consistently impeccable every time you step out, then integrating jewellry into that equation is advisable. And if you're currently searching for the ideal piece to complete your everyday ensemble, you're in the right place! Today, we'll guide you on picking the perfect earrings for your daily look. Stay tuned!
How To Find The Perfect Earrings For Your Everyday Look
If you're on a mission to find your ear jewels match, then you need to know that many factors come into play to create the perfect outfit, complete with the right earrings.
Let's take a look at some of the things you'll take into consideration before investing in some staple pieces:
1. Consider Your Personal Style
Think about your personal style. Are you more of a classic girlie, a minimalist maiden, an artsy lass, a bohemian belle, or a trend-sucker?
The earrings and jewellery you gravitate towards should reflect who you are and your style. They should complement and adorn seamlessly with your overall looks and wardrobe and exude the vibes you're most at ease with.
2. The Shape of Your Face
The shape of your face plays quite an important role in making out what type of earrings will look best on you.
Round Face: If you have a rounder face, you'll find that long and angular earrings frame your face beautifully.

Oval Face: Lucky you! If you've got an oval face, you can get away with wearing pretty much any style of earrings. So go crazy!

Heart-shaped Face: Earrings that have a wider bottom, like teardrop or chandelier earrings, are your best bet for balancing out your shape.

Square Face: Hoops are always in style, and you're in luck because hoops or rounded are going to frame your face shape perfectly!

Diamond Face: Much like an oval face, you can also get away with wearing different styles. Although large studs and structured earrings are going to complement your diamond face shape the best!
3. Skin Tone
You want to take your skin tone into consideration when picking earrings. If you have warm undertones, gold-toned or rose gold earrings will flatter your tone the best!
If you have cooler undertones, silver or platinum will just pop off on your tone. And if you're the lucky one with a neutral undertone, you'll make any of those work! Gold, rose gold, silver, platinum, you're going to rock all of it!
4. Comfort Over Everything
For everyday looks, you want to opt for comfortable pieces. Earrings that won't weigh your ears down and make them ache and bleed. You want to pick metals you're not allergic to and won't make your ears itch.
Opt for lightweight, hypoallergenic, and small pieces that won't get in the way of your day-to-day stuff. Unless you can rock statement pieces like a breeze, then you do you!
5. Quality
Quality is important. Invest in quality earrings made from hypoallergenic materials so your skin doesn't flare or get irritated.
Higher-quality earrings will last longer and retain their color and shine longer because they won't irritate your skin and cause you to break out in hives.
6. Practicality
Since you're looking for everyday earrings, you want them to be functional and practical. The last thing you want is your hair to get tangled up in your art-deco hoops or for your ears to ache non-stop because of your high-fashion cuffs. Choose realistic and wearable pieces for daily use.
7. Trying Before Buying
If possible, you should consider trying on earrings before making a purchase. Experiment with various styles and gauge how they resonate with you. At times, what appears fantastic on a mannequin, display, or even a catalogue model may not translate similarly to your own appearance.
8. Personal Touches
When selecting accessories for daily wear, opt for pieces that hold sentimental or symbolic significance to you. Perhaps studs evoke comforting memories of your childhood, while hoops exude a sense of authority and timeless elegance.
Consider earrings featuring your initials, or adorned with your birthstone, or even repurposed items passed down from your mother or grandmother. The potential for jewelry to provide emotional and physical empowerment is often underestimated, so embrace and indulge in that potential.
The right earrings can certainly dress up any outfit, minimal or elaborate. Choose pieces that make you feel confident, empowered, and stylish. If you're somebody who shies away from the trends, then stick to your roots and rock those earrings as much as you can.
Remember, your personal style is your OWN PERSONAL STYLE. Don't let trends, eras, or mainstream culture dictate what you should wear.
If you want to wear big, heavy studs to work because that's what you feel looks best on you, by all means, wear it. If you wish to stick to minimalistic and more classic studs or drop earrings, then rock them! You do you!
FAQs
1. Why Does Silver Irritate Some Skin Types?
Ans: Pure silver is too soft to mould into jewellery. That's why a small amount of nickel is mixed to make it more sturdy and durable. And nickel is what causes the allergic reactions on the skin.
2. What Earrings Would Look Best With A Formal Suit?
Ans: Studs for the win! If you're going all formal with the suit and blazer ensemble, stick to diamond studs or small pearl drops to truly complete the business-chic look!