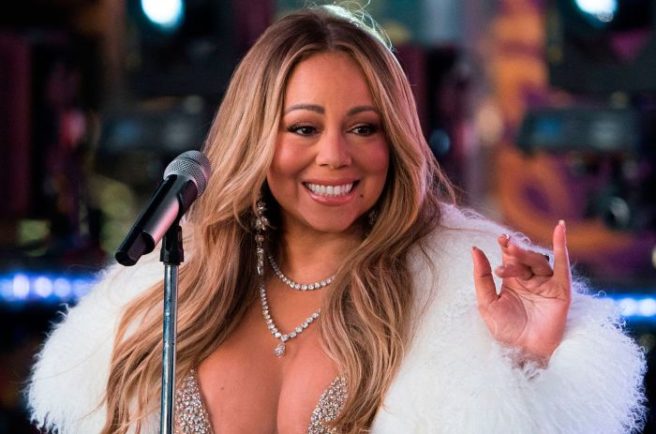 Hold up! Mariah Carey just hinted that she's back in the studio
Queen of pop Mariah Carey has hinted at the possibility of new music with a St. Patrick's Day themed Instagram post.
The picture shows the singer in a recording studio which had been decked out in green balloons, along with the caption: "Pon de studio. Happy St. Patrick's Day!"
It's thought Mariah is currently recording material for her 15th studio album. If this is the case, the new album will be her first release since 2014's Me. I Am Mariah… The Elusive Chanteuse.
It's safe to say that fans can't wait ot hear more from the music icon, with many taking to the comments to express their excitement.
And honestly, who could blame them? Can you imagine the scene if came to Dublin on a tour of the new album?
Meanwhile it looks like the diva really got into the spirit of Paddy's Day, as earlier in the day she posted an adorable snap of her dog, kitted out in green beads and a tiny top hat that read: "I'm a wee bit Irish".