Heading to Body&Soul? Check out in this all-female series of talks
Body&Soul returns to the stunning grounds of Ballinlough Castle, Co. Westmeath this June and Veuve Clicquot brings the Champagne Bar with a stunning line-up of sparkling speakers, musical talents and tantalizing tastes.
The stunning Veuve Clicquot Garden will be host to champagne pairings and chilled out beats while the Sparkling Conversations Salon provides thought provoking talks and tasty treats.
This year, Veuve Clicquot celebrates the 200th Anniversary of Rosé Champagne which was blended for the first time by Madame Clicquot, also known as the 'Grand Dame of Champagne'. In an era when women were excluded from the business world, Madame Clicquot dared to assume the head of the House of Clicquot after her husband's untimely death, a role she undertook with passion and determination. She became a most inspired Cellar Master, had a daring vision and broke with accepted norms to create the process of making the world's first ever blended Rosé Champagne.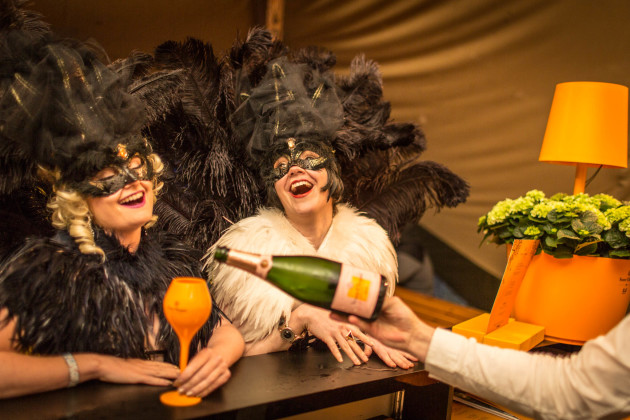 The Sparkling Conversations Salon curated by passionate food writer and self-acclaimed professional eater Dee Laffan is a popular platform to raise topical discussions and turns the spotlight on incredible producers, creators and innovators who will share their knowledge while enjoying some laughs along the way.
Innovative approaches in the food industry are highlighted with topics such as 'When Life gives you Vinegar, Make Vinaigrette!' with founder of My Goodness Virginia O' Gara who will introduce us to a permaculture approach to creating recipes. Brianna Turner from the award winning Pot Duggans will be getting creative and sharing her secrets in her 'How to make Ramen'workshop and one of Ireland's leading Pilates instructor Audrey O'Connor will be combining two of her favourite things in 'Pilates and Healthy Eating'.
Also on the Sparkling Conversations stage, we will hear from one of Ireland's great philosophers and chefs Kevin Thornton who will demonstrate dishes to make from bog butter in 'Lost Ingredients & Ancient Preserving Techniques'. Kevin O' Toole from Chameleon Restaurant, an institute of Temple Bar and Shamzuri Hanifa of the acclaimed The Cottage Restaurant will be dissecting the interesting topic of 'Insect Protein – The Next Sustainable, Ecological, Viable Food Source' advocating for people to embrace this sustainable food source through a talk, demo and of course tasters!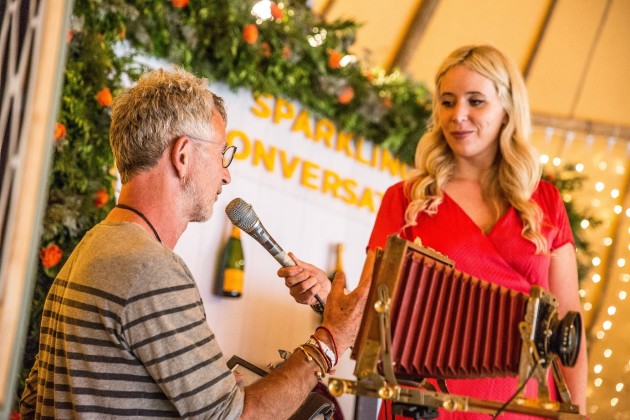 To celebrate Madame Clicquot as the female trailblazer of her time a series of panels have been added to the Sparkling Conversations Salon with an all-female line up. Hosting the panels is 2FM broadcaster, author and podcast presenter Louise McSharry will be speaking to women who are doing something different, making a change or being innovative in their own field of expertise.
The Music Makers Panel will feature DJ Kelly-Anne Byrne and DJ Sally Cinnamon chatting about the exciting landscape of the music industry. A Creatives Panel brings exciting stories and experiences from Filmmaker Dearbhla Glynn, Photographer Ruth Medjber and Head of Design at Body&Soul Mary Pike. The Innovators in Media Panel includes top female authors, Aoife McElwain, Eithne Shortall and Caroline Foran all after releasing their own books on different topics, all blazing their way through the Irish media landscape, all amazing!
The soundscape for the weekend comes in the form of a prominent line-up of female DJs including festival regular DJ Kelly-Anne Byrne, DJ Sally Cinnamon, DJ Tara Stewart, and a brand new collaboration by DJ Claire Beck and DJ Ciara Brady who as CB Disco, play disco they love in all its forms, while adding a touch of their individual tastes to the mix.