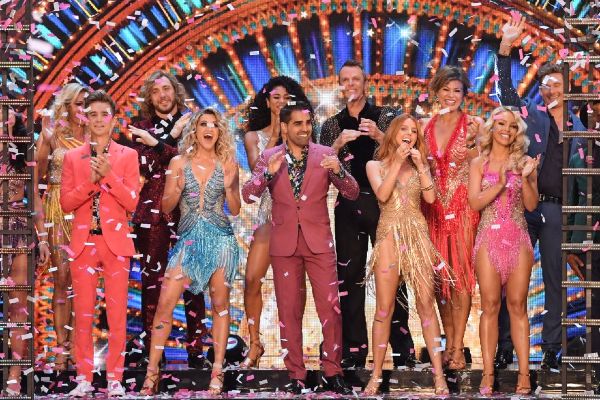 'Grown so close': This Strictly couple are rumoured to be dating
Every year on Strictly Come Dancing, rumoured flings and confirmed couples are a given.
Look, everyone's probably shifting everyone, tbf.
This year, there have been whispers about Ashley and Giovanni as well as Joe and Dianne (although the latter are deffo dating.)
However, the latest possible romance revelation is one that has taken us by surprise.
Pro dancer AJ Pritchard has hinted at a future romantic relationship with his dance partner, Paralympian Lauren Steadman.
OMG.
The 24-year-old spoke out about their partnership and it seemed that he might see a future with Lauren.
He said, "I am very protective of Lauren because we have worked so close together. There are different things that she will talk about in training that she would never talk about on camera.''
He continued, "It's for that reason that we have grown so close together and we will be friends for life and who knows in the future….You never know what is going to happen."
Hmm, sounds like he fancies her to us.
He also discussed that Lauren had been struggling with her confidence for the first few weeks of the show, and was self-conscious about her arm.
He is delighted with the positive response that the have received from the public, as the pair have become firm fan favourites.
He said, "The amount of messages we get sent in by young kids who are born with one arm and they say, 'Seeing you on TV makes it more normal for us to have an arm like this'. It's so inspirational and it's what she wanted from week one and she is achieving it.''
Fans picked up on the growing chemistry between the pair as the weeks have gone on.
People took to Twitter to say how much they wanted them to start dating.
One wrote, ''Anybody else thought Lauren and AJ were about to snog at the end of that waltz?! #strictly.''
Another said, ''I think he has a crush…''
Watch this space lads.