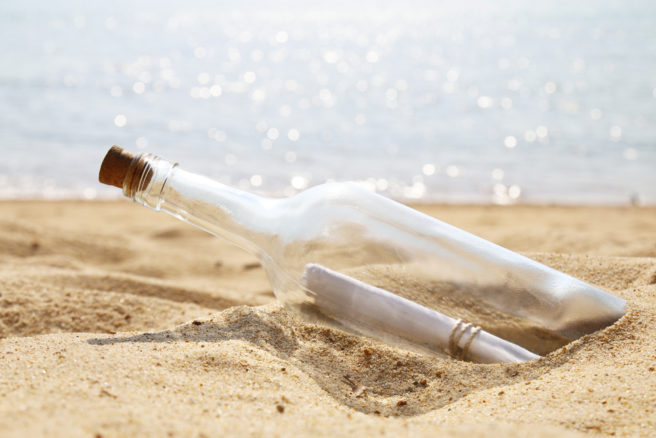 From Wicklow to Wales: Sisters reunited with message in a bottle
Two Wicklow girls got the shock of their lives after they were reunited with two messages in bottles they had sent from a local beach.
Sisters, Rachael and Olivia Mythen never believed they would see the letters again, but oh how wrong they were.
The messages made their way across the Irish sea and onto a beach in Aberystwyth, Wales where they were later found by a voluntary beach cleaner by the name of Sara McAleese.
Sara then shared her discovery online in an effort to make contact with the Irish sisters.
She wrote: "Message in a bottle! With a little candy cane. From Olivia aged 9 at 65 something Green, Arklow. Found at Wallog, Ceredigion. Anyone from Arklow who can help with the address?"
On April 28, their mother Claire was told about the post by a family member who spotted the notice online.
According to breakingnews.ie, Claire said: "I seen the post from a woman who had found the bottle in a beach in Wales, she was hoping that someone could help her identify the address as part of it had worn away."
"I realised that it was the message my younger daughter Olivia had sent and made contact with the woman who found it within four minutes."
"She was amazed by how quickly we had made contact and we exchanged addresses, My daughter was amazed when she posted the letter back along with souvenirs from Goginan."
What's more, Sara said she was particularly surprised by the discovery as her partner had participated in the Celtic Challenge just two weeks prior – making the same journey from Arklow to Wales.
The letter has since been returned to Olivia, along with some Aberystwyth memorabilia.