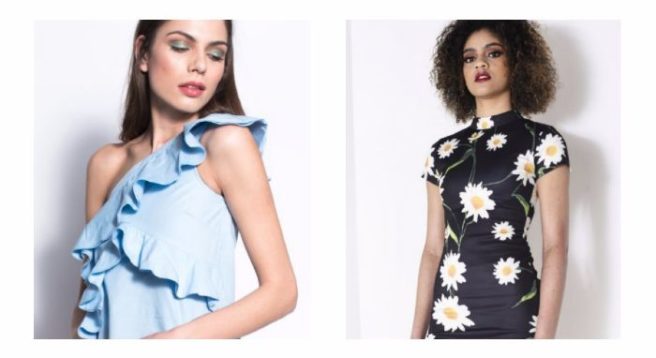 Fearless fashion dares: The styles we're trying out this season
We'll admit it; we like staying in our comfort zone.
Nothing too sparkly, nothing too backless, nothing to bright. To be honest, most nights out consist of 'jeans and a fancy top'.
So, in an effort to change that, we scoured the Dresses.ie website to see what they have in store, and to hopefully up our 'fancy top' ensembles.
Oriental
One of the biggest trends for high summer is Oriental. Think soft, satin material, tight bodycons, high necks and pretty prints.
For a summer night out, a wedding or anything in between, we'll definitely be ditching our fancy tops for this.
The Slip
Now, this isn't anything new, but many of us have shied away from slip dresses because 1) we live in Ireland (i.e. rainland) and 2) we're afraid it'll show all of our lumps and bumps.
But, don't be afraid because this one won't cling and hangs softly on your body. Pure 90s vibes as well, which is always a plus.
The One Shoulder
If you just have to go for a 'fancy top' then you need to try this one. Don't be afraid to wear a one shoulder top either, because it's coming back into fashion in a big way.
The perfect statement for a hot day at the beach, or drinks with the girls.
Bardot
Bardot tops and dresses are another style that have been around for a while now, but this summer, you'll notice everything going a bit… lower, and sexier.
If you want to try out the trend, this is the perfect dress to start, as it hold everything in. And the mesh detail is pretty fabulous too.