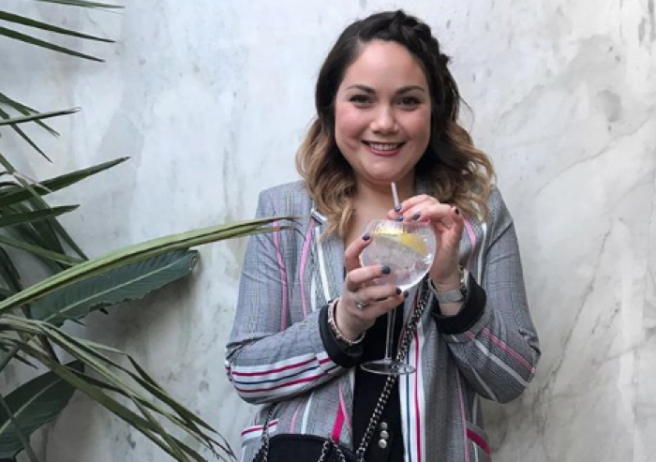 Faces by Grace's new Home Decor Instagram is giving us all the inspo
Bloggers and influencers invite us into their lives and homes virtually, via the lens of their cameras and the LED screens of our smart phones and laptops.
However, it's not often that we get to experience the thought process behind the decorating and design aspects of our fave beauty and fashion creator's habitats.
Beauty and makeup guru-turned-super mum Faces by Grace, aka Grace Mongey, has decided to create a dedicated online space to document her journey decorating her dream home.
Her new Instagram page delves into the area of interior decorating, as she and fiance Chris Gernon focus on turning their new build into a beautiful home.
The couple bought their home in January of this year, after a pregnant Grace and her partner moved back home to her mum's house to save money to get on the property ladder.
After almost a year and a half, the couple were able to save enough money for their deposit – money that would have otherwise gone on extortionate rent thanks to the current housing crisis.
Grace has opted for a minimal, clean aesthetic – very Instagrammable – but is determined to make it her own.
'The whole house is painted grey and is very minimalistic and clean, so the plan now is to add pops of colour in every room. I don't want to have the same colour on the walls for 10 years,' she told The Irish Times.
'The interiors thing is so new for me, but everywhere I look I'm inspired.'
Grace has been true to her word, with her new FBGHome Insta showcasing a grey, muted base palette that's been lifted with quirky accessories.
From her electric blue ottoman that perfectly compliments the blue cushions on her crushed velvet couch, to the smattering of fresh flowers and luxury candles dotted throughout the home, we're loving the insight into Grace's homewear taste.
She has also been sharing her home decorating tips with followers in the comments section, from detailing her use of velcro wall hangings to her penchant for SMEG accessories.
She has also been sharing before and after snaps of the home during the building process – so it's pretty fascinating.